Beyoncé Twins Born? Singer Is 'Hiding' Babies, Fans Say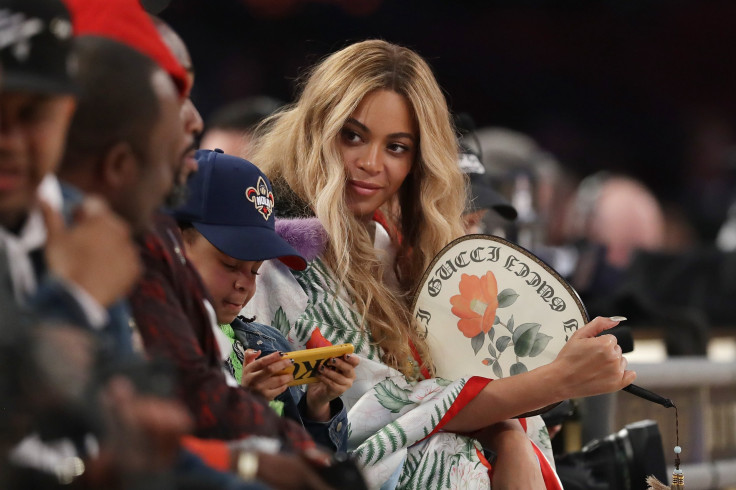 Beyoncé's pregnancy has been the subject of significant fanfare since as far back as February, when the "Lemonade" artist announced she was pregnant with twins. The Beyhive went into hyperdrive this week as rumors and fan theories surfaced that Beyoncé had already gone into labor. Now, fans are speculating that the singer has already given birth and is "hiding" the arrival of her babies.
Read: When Are Beyoncé's Twins Due? Singer Instagrams New Photo Of Baby Bump
The star has been notably silent across her social media accounts; as many fans pointed out, Beyoncé last posted on Instagram May 30. The photo, which coincided with Memorial Day Weekend, featured the star's 5-year-old daughter Blue Ivy and Beyoncé looking ready to deliver at any moment. The stretch of apparent radio silence in the time since made her fanbase antsy. This, in part, led many to believe that she was either extremely close or had already given birth to her two children.
"Come out of hiding @Beyonce," wrote @_WithBREeze on Twitter. "We know you had those twins."
"Where is Beyoncé? She's been too quiet," wrote Twitter user @princexparis Monday. "Are the twins born? Are they okay? Did she find Becky with the good hair? We need answers NOW."
"Beyoncé has officially disappeared to another dimension to concieve [ sic ] the twins and will return shortly," wrote fan account @BuzzingBey Sunday with a gif of the singer's maternity shoot.
Last weekend @localblackicon wrote, "goodmorning everyone especially the twins Beyoncé is holding hostage."
"Beyoncé probably paid the hospital to act like she in labor, while she celebrating the twins 1st birthday," wrote @beyheels.
Multiple publications pointed Wednesday to a reader-submitted tip from the Shade Room as ostensible evidence that this rumor could carry water.
"My homegirl works at UCLA Hospital and she spilled some tea about my girl Queen Bey!" wrote the anonymous tipster. "She told me that Beyoncé and her team showed up to the hospital and that they're in the process of shutting down the whole 5th floor. She also said that they're moving patients to another building."
Read: What Is A 'Push Party'? Beyoncé Throws Star-Studded Event Ahead Of Twins' Birth
The tipster also pointed to an Instagram post from Beyoncé's hairstylist Chuck Amos featuring the two and captioned, "Hang in there, mama!"
There was no proof that the artist had indeed given birth to her twins as of Thursday, and it appeared for the time being that the waiting game continued.
© Copyright IBTimes 2023. All rights reserved.