Beyond Malaysia Airlines Flight MH370: 6 Other Planes That Disappeared (And Were Never Found)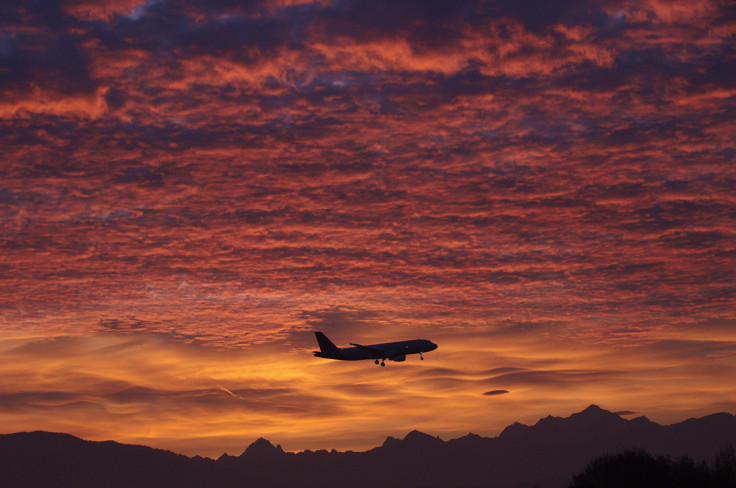 If the ever-growing mystery of Malaysia Airlines Flight MH370 has you wondering how a plane can simply disappear into thin air, consider this: Data from the Aviation Safety Network shows that more than 80 aircraft (capable of carrying more than 14 passengers) have been declared "missing" since 1948. Let's take a look at six of those mysteries:
1950: Northwest Orient Airlines Flight 2501
Northwest Orient Airlines Flight 2501 is likely resting at the bottom of Lake Michigan, but good luck finding it. Divers 60 years ago turned up light debris, upholstery and a few body parts, but they were never able to locate the plane's wreckage following what was, at the time, the deadliest commercial airliner accident in American history. Fifty-five passengers and three crewmembers are believed to have died aboard the DC-4 propliner as it traveled from New York to Seattle via Minneapolis. A local historian claimed in 2008 that many of the human remains from the accident washed ashore in the 1950s and were buried in an unmarked grave in a St. Joseph-area cemetery without the knowledge of the victims' families.
1962: Flying Tiger Line Flight 739
It was March 16, 1962, when Flying Tiger Line Flight 739 took off on its fateful flight from Guam in the western Pacific to Clark Air Base in the Philippines. The 93 U.S. soldiers and three South Vietnamese onboard would never be seen or heard from again. The disappearance of the Lockheed L-1049 Super Constellation prompted one of the largest air and sea searches in the history of the Pacific. While ultimately fruitless, the Civil Aeronautics Board determined that the plane had suffered a mid-air explosion, the cause of which remains a mystery.
1965: Fuerza Aérea Argentina C-54
Did it disappear in the dense Costa Rican jungle or the azure Caribbean Sea? That's the as-yet unsolved mystery behind Fuerza Aérea Argentina C-54, a Douglas C-54 Skymaster leased by the Argentine military that disappeared with 68 people onboard on Nov. 1, 1965. Crew radioed in a distress call, stating they would divert to Puerto Limon, Costa Rica, but nothing more was heard from the flight. Investigators later recovered 25 lifebuoys, personal belongings and some wreckage in the Bocas del Toro Archipelago, but the exact location of the airplane and its passengers remains unknown.
1974: TAM-52
A Douglas DC-4 operated by Transporte Aereo Militar, the civilian branch of the Bolivian Air Force, disappeared on a non-scheduled passenger flight from Santa Rosa de Yacuma Airport to El Alto International Airport in La Paz. No trace of the aircraft, its three crew or 21 passengers has ever been found.
1979: Varig Boeing 707-323C
A cargo aircraft of Varig Brazilian Airlines disappeared on Jan. 30, 1979, just 30 minutes after takeoff from Narita International Airport in Tokyo. The Rio-bound flight had just six people on board, but it was carrying 153 paintings valued at more than $1.2 million, adding to the intrigue. The plane, people and paintings all remain missing.
1995: Merpati Nusantara Airlines Flight 6715
Merpati Nusantara Airlines Flight 6715 went missing on a scheduled flight from Bima Airport to Satartacik Airport, Ruteng, Indonesia, on Jan. 10, 1995. The four crew and 10 passengers aboard the Twin Otter 300 are believed to have crashed in the Molo Strait in bad weather, but investigators were never able to find the plane or its occupants.
Other Famous Missing Aircraft Mysteries
2003: Boeing 727-223
A former American Airlines Boeing 727 -223 departed from Quatro de Fevereiro Airport in Luanda, Angola, 11 years ago with its lights off and its transponder malfunctioning. That plane has yet to be found, despite a worldwide search by the FBI and CIA. Investigators believe flight engineer and private pilot Ben Charles Padilla was in the cockpit of the plane when it took off. His whereabouts remain a mystery.
1937: Amelia Earhart
Early aviator Amelia Earhart disappeared on the last leg of her ambitious attempt to become the first woman to circumnavigate the planet. It's arguably aviation's greatest mystery, and while theories abound, there remains no concrete evidence as to what happened to the twin-engine Lockheed Electra after Earhart and navigator Fred Noonan offered their last voice transmissions on July 2, 1937, near Howland Island in the mid-Pacific.
© Copyright IBTimes 2023. All rights reserved.
FOLLOW MORE IBT NEWS ON THE BELOW CHANNELS