Biden On China Tariffs: Putting 'America First' Is Not Shunning Allies
KEY POINTS
Both Trump and President-elect Biden have used 'America First' to describe their policies
For Trump, the doctrine is about protectionism
For Biden, it's about investing at home while pursuing comprehensive trade policies
President-elect Joe Biden said in an interview with The New York Times that putting "America first" is different from Trump-era isolationism.
Biden spoke at length about his policy agenda with Thomas Friedman, the Pulitzer Prize-winning columnist for The New York Times. Published Tuesday, the same day he rolled out his economic team, the president-elect said he would adopt a decidedly pro-American spending plan.
"I want to make sure we're going to fight like hell by investing in America first," the president-elect said. "I'm not going to enter any new trade agreement with anybody until we have made major investments here at home and in our workers"
That includes keeping some of President Donald Trump's tariffs on China in place, saying he would not make any "immediate moves" to unravel the trade barriers already in place. Rather than dismantling Trump-era policies right away, Biden said he'd work to formulate a concrete plan that included input from U.S. allies in Asia and in Europe.
"The best China strategy, I think, is one which gets every one of our — or at least what used to be our — allies on the same page," he said. "It's going to be a major priority for me in the opening weeks of my presidency to try to get us back on the same page with our allies."
That's in stark contrast to Trump's campaign slogan to "Make America Great Again." Trump's national security doctrine, spelled out during the first few months of his tenure, takes a decidedly self-interested stance on global affairs. The choice of words for both men, however, see the term "America First" from decidedly different angles.
Trump's national security doctrine is "a reflection of his belief that putting America first is the duty of our government and the foundation for effective U.S. leadership in the world."
Instead of embracing allies, however, Trump has dismantled some of the liberal order by leaving multilateral agreements such as the Paris climate accord and the U.N.-backed nuclear agreement with Iran.
In May, just as the country was coming to terms with the COVID-19 pandemic, the Trump administration withdrew from the World Health Organization. In defending his decision, Trump claimed China was responsible for the pandemic and persuaded the WHO to "mislead the world," according to CNN.
In November, former U.S. Defense Secretary James Mattis joined other policy experts in arguing for a reversal of Trump's version of "America First" in a column in Foreign Affairs
"In practice, 'America first' has meant 'America alone'," Mattis and others wrote.
Honing in on his point of engagement when asked about the Iranian nuclear deal, Biden said it would be his policy to move forward "in consultation with our allies and partners."
Biden and Vice President-elect Kamala Harris last week introduced early names in their Cabinet, including nominees for secretary of state and homeland security.
"Under the Biden-Harris administration, American national security and foreign policy will be led by experienced professionals ready to restore principled leadership on the world stage and dignified leadership at home," their transition team stated.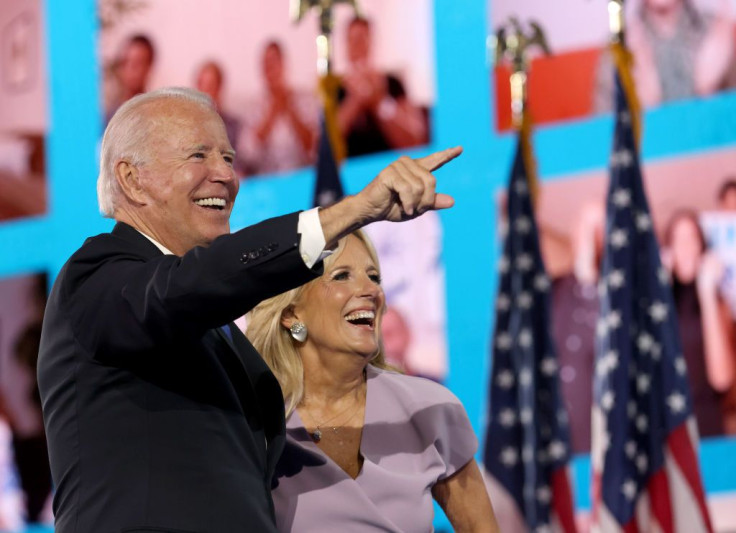 © Copyright IBTimes 2023. All rights reserved.