Mixed Response To Calls To Ditch 'America First' Strategy
KEY POINTS
Gen. James Mattis and others argue Trump's foreign policies isolated the US
The argument was laid out in a column for Foreign Affairs
Trump supporters point to the retreat of the Islamic State as one of his success stories
A call by former U.S. Defense Secretary James Mattis and others for President-elect Joe Biden to abandon President Donald Trump's "America First" foreign policy doctrine drew mixed responses in the court of public opinion.
Trump laid out a national security strategy early in 2017 with a decidedly self-interested agenda. The administration believed that "putting America first" was a national duty.
"Our government's first duty is to its people, to our citizens — to serve their needs, to ensure their safety, to preserve their rights, and to defend their values," the president said at the time.
Mattis, a four-star general who served as the secretary of defense from January 2017 to January 2019, joined defense policy experts in arguing that agenda isolated the U.S. from the rest of the international community.
"In practice, 'America first' has meant 'America alone'," Mattis and others stated in a Foreign Affairs column published Monday. "That has damaged the country's ability to address problems before they reach U.S. territory and has thus compounded the danger emergent threats pose.
Mattis, now a fellow at the conservative Hoover Institution, was joined by Hoover counterparts Joe Felter and Jim Ellis, former head of U.S. Central Command, and Kori Schake, director of foreign and defense policy studies at the American Enterprise Institute, in writing the piece.
"In January, when President Joe Biden and his national security team begin to reevaluate U.S. foreign policy, we hope they will quickly revise the national security strategy to eliminate 'America first' from its contents, restoring in its place the commitment to cooperative security that has served the United States so well for decades," they wrote.
"America First," however, has its supporters. Joel Pollak of the right-leaning Breitbart News agency stated on Twitter that Trump's strategy was indeed successful. Iran is caged in, the Islamic State is in retreat, and a handful of Arab nations did the once-unthinkable by warming to Israel, he observed.
Under Trump's watch, Ken Farnaso, former spokesperson for Sen. Tim Scott, R-S.C., added on Twitter that U.S. military forces took out Iran's top military leader, Qasem Soleimani, and Abu Omar al-Baghdadi, the head of the Islamic State in Iraq, eliminating some of the nation's top threats.
Biden and Vice President-elect Kamala Harris on Tuesday introduced names for top Cabinet officials for this administration, including long-time diplomat Anthony Blinken, who served in the number two spot at the State Department in President Barack Obama's administration from 2015-17.
In announcing his picks, which included the first female head of intelligence, the first Latino chief of Homeland Security and Obama-era top diplomat John Kerry as climate czar, the president-elect made the case for reengaging the world.
"Under the Biden-Harris administration, American national security and foreign policy will be led by experienced professionals ready to restore principled leadership on the world stage and dignified leadership at home," their transition team stated on Twitter.
If Blinken is confirmed as secretary of state, it would almost certainly fast-track reentry into the multilateral Paris Agreement climate accord and the World Health Organization, as well as revive the Iranian nuclear agreement brokered during the Obama administration.
On issues like the heightening of tensions with China, Mattis and others argued that a with-us-or-against-us approach was less supportive of U.S. interests than a cooperative relationship with adversaries.
"Rather than treating countries as pawns in a great-power competition, a better approach would emphasize common codes of behavior and encourage states to publicly promulgate a vision for their country's sovereign future and the types of partnerships they need to pursue it," they wrote.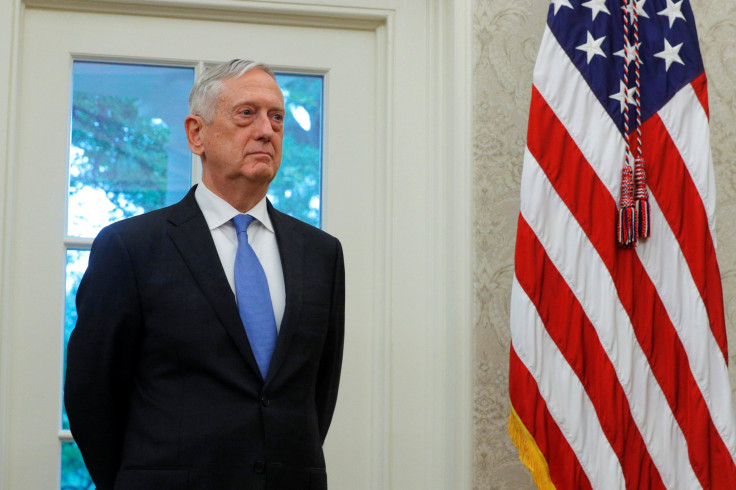 © Copyright IBTimes 2023. All rights reserved.