Biden To Make Infrastructure Pitch During NY, NJ Visit Following Severe Floods
President Joe Biden is set to make a pitch for modernizing the nation's infrastructure during a visit to New York and New Jersey on Tuesday, the Associated Press reports. Last week, the two states were struck by deadly floods from the remnants of Hurricane Ida which left 50 people dead across the East Coast.
The president is traveling to the Northeast in order to survey the damage that Ida left in its wake. He will be arriving in Manville, New Jersey, first before traveling to Queens, New York. Among the city's five boroughs, Queens was the hardest hit by the flooding that killed 11 of New York City's 13 people. Biden approved emergency declarations for both states last week.
Biden's plans will echo his remarks from a visit to Louisiana where Ida first made landfall and where he made the case for the $1.2 trillion infrastructure plan that is awaiting a vote in the House of Representatives. Biden's Democrats in the lower house are working to make approval for the infrastructure bill contingent on passage of a much larger $3.5 trillion bill. The Senate is not expected to vote in favor of the larger bill.
"Hurricane Ida is another reminder that we need to be prepared for the next hurricane and superstorms that are going to come, and they're going to come more frequently and more ferociously," Biden said last week.
Hurricane Ida is the latest major weather event to take place in Biden's first year in office. Before Ida, Hurricane Henri struck the Northeast, and less than a month after his inauguration, Biden had to direct a federal response for a severe snowstorm that blanketed Texas. The administration has also worked to provide support to states that are suffering from regular but violent forest fires.
Local officials have been grappling with questions of how unprepared they were ahead of Ida and what they can do in the future. New York Gov. Kathy Hochul made her displeasure known during a tour of Queens last week, saying that Ida put on display the fact that existing infrastructure is ill-suited to handle severe weather events.
New York City Mayor Bill de Blasio acknowledged also that the city was caught off guard by the storm's strength. While conducting his own damage survey in Queens, the Daily News reported that residents jeered at the mayor for failing to do more to prepare or respond to the flooding.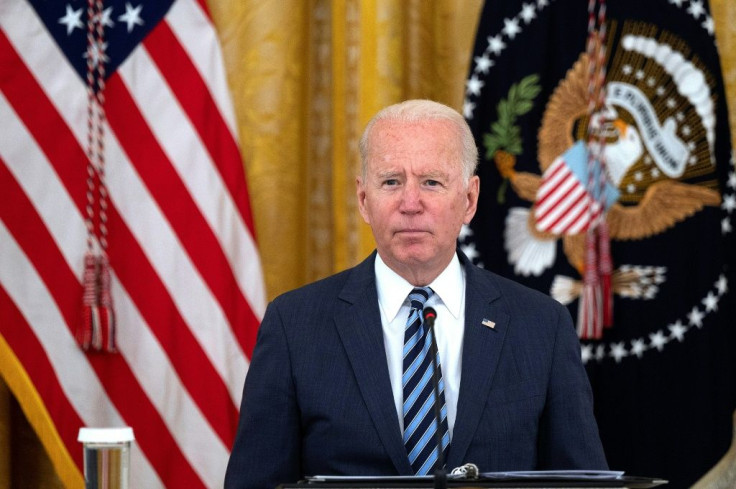 © Copyright IBTimes 2023. All rights reserved.
FOLLOW MORE IBT NEWS ON THE BELOW CHANNELS