Biden Plans Speech On Balloon, Unidentified Objects -sources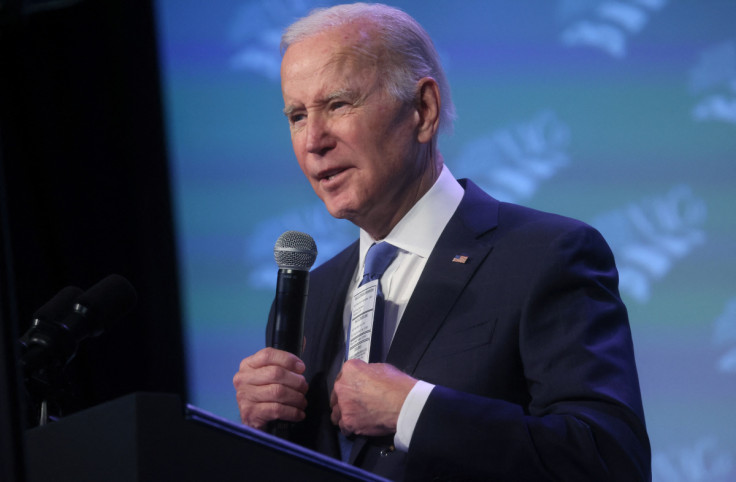 President Joe Biden plans on Thursday to make his most extensive remarks yet about a high-altitude Chinese balloon and three other objects that were shot down by U.S. fighter jets, two sources familiar with the discussions said on Wednesday.
The sources, speaking on condition of anonymity, said the speech was expected to be on Thursday. The timing was unclear, but Biden, 80, is scheduled in the morning to get a physical examination at Walter Reed hospital.
Biden has been under pressure from lawmakers to speak more extensively about the spate of flyovers by unidentified objects, which have baffled many Americans.
He has made few public comments about the situation, leaving it up to White House officials to talk about it.
The United States has said the Chinese balloon was used for surveillance purposes, while Beijing called it a weather balloon.
Asked about Biden's expected remarks a spokesman for China's foreign ministry on Thursday once again referred to the downed balloon as an "unmanned civilian airship", and that its flight into United States air space was but an "isolated" incident.
The U.S. "should be willing to meet China in the middle, manage differences and appropriately handle isolated, unexpected incidents to avoid misunderstandings and misjudgments; and promote the return of U.S.-China relations to a healthy and stable development track," spokesman Wang Wenbin told reporters at a regular briefing.
Since an American fighter jet shot down the 200-foot Chinese balloon on Feb. 4, three other objects have been downed over hard-to-reach areas - two in the frozen North and one whose debris plummeted into Lake Huron.
John Kirby, the White House national security spokesperson, said on Tuesday that the U.S. intelligence community was considering the possibility that the trio of objects were tied to a commercial or otherwise benign purpose.
He said the United States still had no firm grasp on the origin of the three objects.
Biden has asked national security adviser Jake Sullivan to preside over a task force of related agencies to come up with guidelines on how to address unidentified objects in future.
It is supposed to come up with guidelines this week on what circumstances should be considered before shooting down an unidentified object.
U.S. officials believe the Chinese balloon that was shot down after crossing the continental United States originally had a trajectory that would have taken it over Guam and Hawaii but was blown off course, one official speaking on condition of anonymity said on Wednesday.
© Copyright Thomson Reuters 2023. All rights reserved.