'The Big Bang Theory' Actress Kaley Cuoco-Sweeting Shares Fitness Secret: Stop Eating Like Your Husband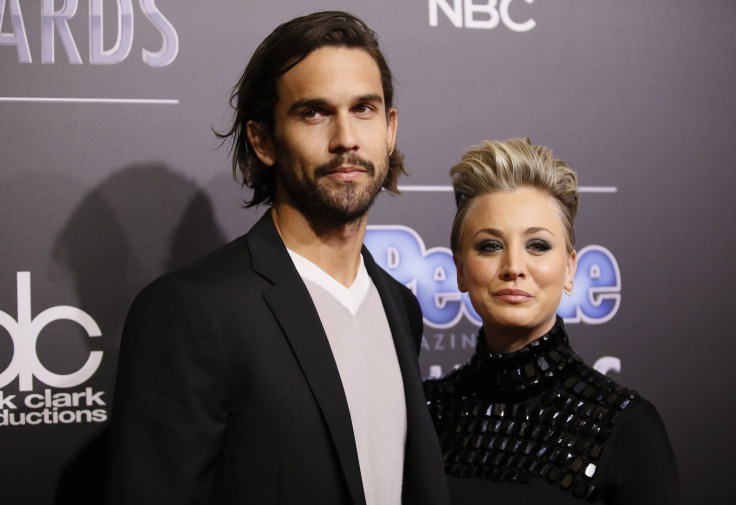 What is the secret to "The Big Bang Theory" actress Kaley Cuoco-Sweeting's fit body and recent weight loss? She ditched her husband's high-calorie diet.
The 29-year-old is married to professional tennis player Ryan Sweeting, who has to keep eating on frequent intervals to provide his body with the much needed energy for his game. Cuoco-Sweeting told Shape magazine that she had to forgo his diet to get a fit body for herself.
"When we first got married, it was so much fun to eat like him. We got into this habit we called the bedtime snack," Cuoco-Sweeting told Shape magazine.
The actress got into the habit of munching on candies, cereals, chips, soda and other "mindless eating," which proved harmful to her body. "We had boxes of stuff that only a 4-year-old would eat," she recalled. But Cuoco-Sweeting soon realised that she needed to change her dietary habits and get into a fitness routine.
However, getting her body used to the workouts and diet routine did not come easy for the actress. "It took years for me to figure out what my body needs and that what works for my friends doesn't necessarily work for me," she told the magazine.
"The Wedding Ringer" actress also believes that doing yoga five times a week has transformed her body. "I owe it 100 percent to yoga. I go to a place called CorePower Yoga."
But the actress is not very hard on her body seven days a week. She also has a "cheat day" when she loves to relax and get ready to the upcoming grueling week. "I know when I'm being good all week long that come Sunday, I'm going to lie by the pool, have a drink, and eat some pizza," said the actress.
© Copyright IBTimes 2023. All rights reserved.
FOLLOW MORE IBT NEWS ON THE BELOW CHANNELS