'Big Bang Theory' Fans Urge Star Johnny Galecki To Rekindle Romance With Kaley Cuoco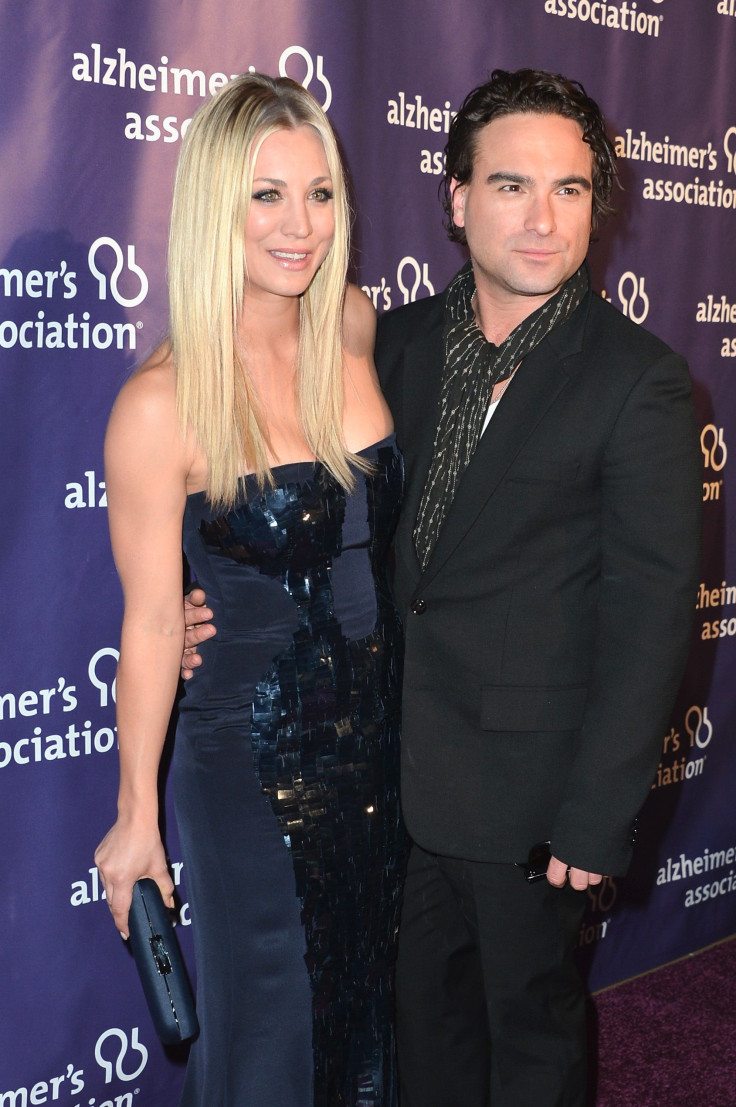 It's been less than a week since Kaley Cuoco announced her divorce from Ryan Sweeting, and fans are already trying to ship the actress with her "Big Bang Theory" co-star and ex-boyfriend Johnny Galecki. The actors, who play married couple Penny and Leonard on the CBS show, dated in the past but it seems fans want them to rekindle their romance.
Just one day after news of Cuoco's divorce broke, Galecki posted an Instagram photo Saturday of himself laughing with a young child. Immediately the picture was flooded with comments urging him to get back together with his ex.
"Kaley and you should marry in real life," one fan wrote. "Now go and stay with @normancook," another fan posted. "I wanna see them get back together IRL [in real life] too. They are super cute together," a third fan added.
"Can u please marry Penny now?" another said referring to Cuoco's "Big Bang Theory" character. On Twitter some fans had the same reaction:
Last week, the 29-year-old actress gushed about Galecki during an appearance on "Watch What Happens Live," telling host Andy Cohen her co-star was one of her "dearest friends." She also revealed her now soon-to-be ex-husband got along great with Galecki.
"Ryan loves him. Johnny loves [Ryan] I got lucky," Cuoco said. When asked by a caller if it was awkward working on "Big Bang Theory" with her former boyfriend, Cuoco responded she didn't mind it because the two have always remained professional.
"Well, we dated like five years ago, so I think we both moved on," she said. "Johnny is actually one of my best friends. It's a situation that ended well."
Cuoco and Galecki dated from 2007 to 2010. While the pair kept their romance a secret at the time, both have gone on record saying it was a wonderful relationship. On Monday's premiere of "The Big Bang Theory" their characters got married at a Las Vegas wedding chapel.
© Copyright IBTimes 2023. All rights reserved.