Kaley Cuoco-Sweeting Says Husband Ryan Sweeting 'Loves' Her Ex-Boyfriend Johnny Galecki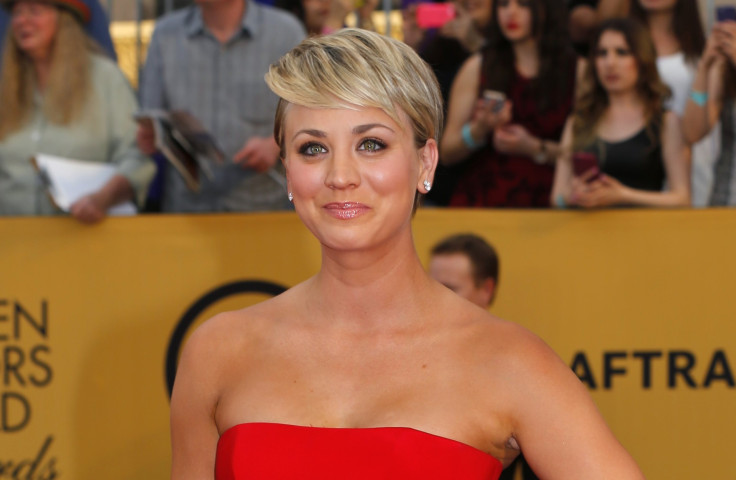 Kaley Cuoco-Sweeting is just one of the lucky ladies who became friends with her former beau. What's even better is that her husband, Ryan Sweeting, is a huge fan of her ex-boyfriend Johnny Galecki.
Cuoco-Sweeting shared just how lucky and blessed she felt during Sunday's "What Happens Live" show, where she revealed that Galecki and her husband are friends, Entertainment Tonight reported. The actress shared that her "The Big Bang Theory" co-star is one of her "dearest friends" and that her husband "loves" him. Cuoco-Sweeting said, "Ryan loves him. Johnny loves [Ryan]. I got lucky."
When asked how she deals with working alongside a former beau in "The Big Bang Theory," the actress said that there's no awkwardness between her and Galecki.
"Well, we dated like five years ago, so I think we both moved on. Johnny is actually one of my best friends. It's a situation that ended well. I understand sometimes it doesn't. It could have gone horrible," the actress explained.
Galecki and Cuoco-Sweeting met on the set of the CBS hit comedy series "The Big Bang Theory" and dated in secret from 2007 until 2010. The multi-awarded actress only spoke about their relationship in 2010 when she told CBS Watch! Magazine that it was a "huge part" of her life that no one knew about, according to Us Weekly.
Cuoco-Sweeting also described her relationship with Galecki as "wonderful," although she revealed that they "never went anywhere together."
"We couldn't do anything. It wasn't as fun as we wanted it to be. Everyone was always asking, and we deny-deny-denied. And I'm like, 'Why am I denying this person that I love?'" she said.
"We knew we weren't destined to be together. We accepted it and said, 'Look, if we ever break up, we will be professional.' I'm so lucky it was a mutual ending and that we don't hate each other. We've seen that happen on other shows," the actress continued.
The latest season of "The Big Bang Theory" premiered on Monday in the U.S.
© Copyright IBTimes 2023. All rights reserved.