'Big Bang Theory' Season 11, Episode 5 Title Teases Amy, Howard's Partnership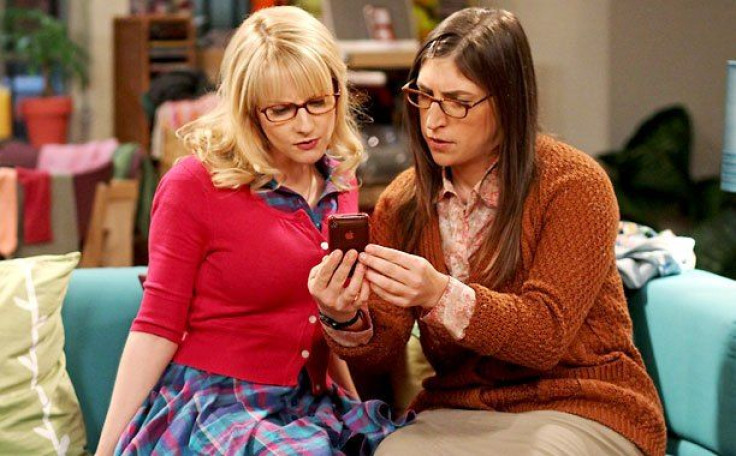 "Big Bang Theory" Season 11, episode 5 will focus on Amy (Mayim Bialik) and Howard (Simon Helberg) working together.
A fan-made spoiler account for the hit CBS TV series revealed that the installment will be called "The Collaboration Contamination." In the episode, Amy and Howard will be spending some time with each other at the laboratory, and this will make Raj (Kunal Nayyar) and Bernadette (Melissa Rauch) feel a little nervous.
Elsewhere in episode 5, Leonard (Johnny Galecki) and Penny (Kaley Cuoco) will use Bernadette's parenting book to help them control Sheldon (Jim Parsons). As of late, it is still unclear what about Sheldon needs controlling, but the character will be very preoccupied with his upcoming wedding.
Meanwhile, new showrunner Steve Holland recently spoke with Variety to dish on what's in store for Amy and Sheldon, as well as the other characters. A few weeks ago, Holland took over executive producer Steve Molaro's position as the head of "Big Bang Theory" after the latter decided to focus on "Young Sheldon."
According to Holland, the first thing that will be addressed in Season 11 is Sheldon's proposal to Amy. "Even though it's a cliffhanger, I think most people assume the answer will probably be yes…" he said. But anything can still happen because Amy has yet to find out that Sheldon kissed Ramona (Riki Lindhome) in Season 10.
"I think we dealt with Amy's answer in a way that felt the most real and natural to the character," he said.
Holland also teased the arrival of some guest stars in "Big Bang Theory" Season 11. But admitted that one of the struggles he has faced is how to bring everyone together in one scene considering that there are couples in the show. "It's nice that we've built out their world a little bit at this point, and we do have some great science guest stars in the first few episodes, too," he said.
"Big Bang Theory" Season 11 is also rumored to feature Howard's dad since he will be talking about him with Sheldon in episode 4.
"Big Bang Theory" Season 11 will premiere on CBS on Sept. 25 at 8 p.m. EDT.
© Copyright IBTimes 2023. All rights reserved.