Is 'Big Bang Theory' Season 11 Releasing A New Episode This Week?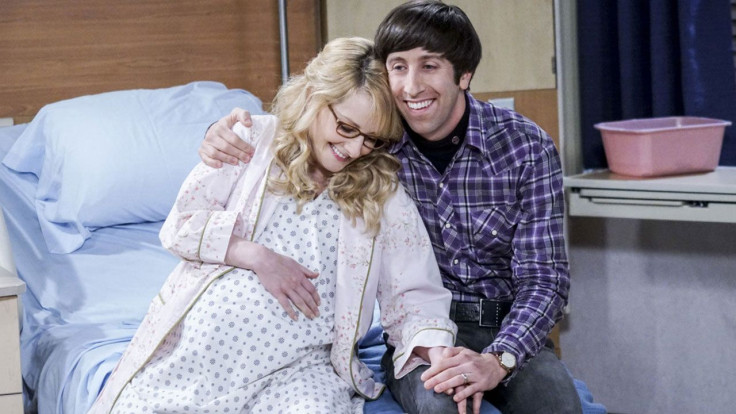 Fans of "Big Bang Theory" Season 11 will be disappointed to know that no new episode for the hit CBS series will be released this week.
Additionally, no new episode will air throughout this month. "Big Bang Theory" Season 11 will return with episode 16 on March 1. As of late, it is still unclear why the Jim Parsons-starrer is on a long break since the show also went on a short hiatus over the holidays. But according to Cartermatt, the long break may have something to do with the Winter Olympics.
In Episode 16, titled "The Neonatal Nomenclature," Bernadette (Melissa Rauch) is taking so long to give birth. In order to help her, Penny (Kaley Cuoco), Amy (Mayim Bialik), Raj (Kunal Nayyar), Leonard (Johnny Galecki), Howard (Simon Helberg) and Sheldon (Parsons) come up with ways to help her give birth quickly and easily.
Elsewhere in the installment, Howard will find out that Bernadette has already chosen a name for their son. He confronts his wife about it, and it's possible that their baby's name will also be revealed in the episode.
Meanwhile, "Big Bang Theory" Season 11 is expected to have a total of 24 episodes. The series has also been renewed for Season 12 in March 2017. A month later, TV Line reported that Bialik and Rauch have both closed deals for Seasons 11 and 12.
The publication noted that Bialik and Rauch will both receive $500,000 per episode for Seasons 11 and 12. Both seasons will have a total of 24 episodes. In the past, Bialik and Rauch only received $175,000 and $200,000 for each episode. Their male co-stars including Cuoco have been receiving $1 million per episode since Season 9.
Initially, there were rumors suggesting that Cuoco, Parsons, Galecki, Nayyar and Helberg shelled out $100,000 each to give to Bialik and Rauch. However, Cuoco later on clarified that there's no truth to such claims.
"Big Bang Theory" Season 11 airs Thursdays at 8 p.m. EST on CBS.
© Copyright IBTimes 2023. All rights reserved.