'Big Little Lies' Season 1 Spoilers: Murder Victim, Amabella's Bully Revealed In Episode 7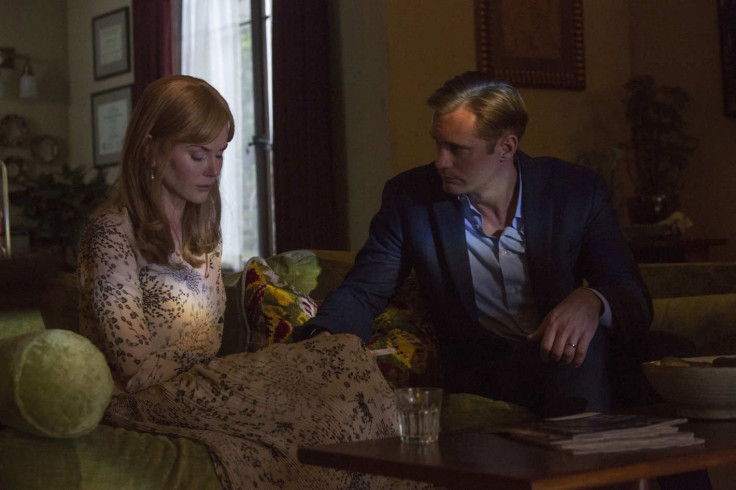 The finale episode of "Big Little Lies" Season 1 proved to be a shocker for viewers.
In "You Get What You Need," the murder victim was revealed to be Perry (Alexander Skarsgard). Meanwhile, the kid who has been bullying Amabella (Ivy George) turned out to be one of Celeste's (Nicole Kidman) twins, Max (Nicholas Crovetti). Additionally, the man who raped Jane (Shailene Woodley) was also Perry. But before all of these shocking twists were unveiled, here are some of the highlights from the finale episode first.
Celeste finally came to the conclusion that she should leave her husband, Perry. Her half-furnished apartment was ready for her and her twins. However, Perry found out about his wife's plans and decides to stop her from leaving him. Unfortunately, Celeste was determined to get away and could not be stopped.
Read: Are Celeste's twins bullying Amabella in "Big Little Lies"?
While at the huge Trivia Night party in their Monterey neighborhood, Perry came to threaten Celeste to leave the event with him. At this point, Jane looked at Perry's angry face and realized that he was the one who raped her years ago. Perry also happened to be her son's father. And when Celeste refused to go with Perry, he once again physically abused his wife, but this time around Bonnie (Zoe Kravitz) who witnessed what was going on.
The latter, who grew up in a toxic household, could not tolerate how Perry was hurting Celeste. She came to their rescue and ended up pushing Perry down the stairs. Perry was later pronounced dead, much to the relief of many.
Elsewhere, Ziggy (Iain Armitage) finally told his mom, Jane, that Max was the one hurting Amabella. The latter did not want Ziggy to tell anyone for fear that Max will hurt her again. When Jane told Celeste that it was her son who had been hurting Amabella and not Ziggy, Celeste realized how abuse runs in her son's blood. Celeste told Amabella's mom, Renata (Laura Dern), that her son, Max, was to be blamed and not Ziggy.
In the end, all four moms including Madeline (Reese Witherspoon) reunited over an enjoyable picnic, which proved that they are better off supporting each other no matter what.
© Copyright IBTimes 2023. All rights reserved.