'Big Little Lies' Season 1 Spoilers: Mysterious Character Murdered In Episode 1 [RECAP]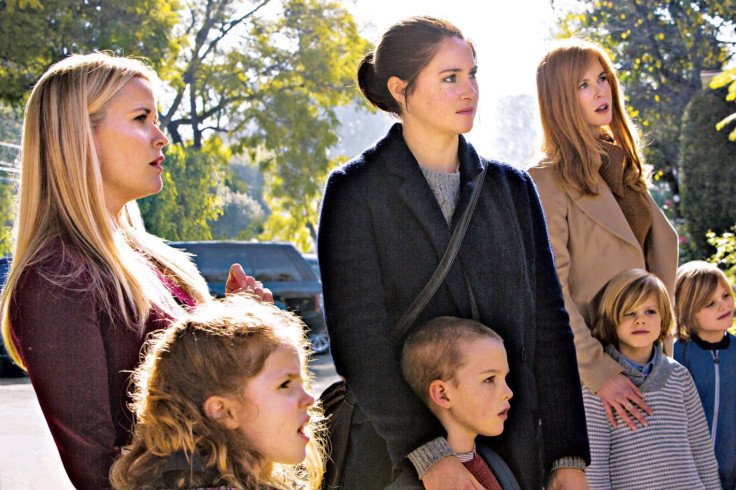 "Big Little Lies" Season 1 premiered on Sunday night and opened with a murder in Monterey. The HBO series, which stars Shailene Woodley, Reese Witherspoon and Nicole Kidman, also tackled other major storylines such as domestic abuse, motherhood and identity.
In "Somebody's Dead," a murder has taken place at an elementary school where Madeline's (Witherspoon), Jane's (Woodley) and Celeste's (Kidman) kids are studying. Madeline is a stay-at-home mom who befriends Jane. The latter is a single mother who is aloof, unlike Madeline who is extremely friendly. Madeline also introduces her to her best friend, Celeste, a mom of twin boys.
Throughout the entire episode, a series of flashbacks are shown, explaining where the three lead characters' demons are rooted. Jane's flashbacks include a ripped blue dress, a stumble at the beach and a man's footprints. Madeline struggles with the fact that her children are growing up. Her husband, Nathan (James Tupper), left her for a younger woman named Bonnie (Zoe Kravitz). Nathan and Bonnie's child is in the same class as Madeline's daughter with her ex-husband.
Meanwhile, "Big Little Lies," which is inspired by the book of the same title, will only have a total of seven episodes. Information about the murder and how the three lead characters are involved will be unveiled in the upcoming episodes.
In an interview with "Women on Pop" on SiriusXM, Woodley opened up about her character. "Through the process of their relationships, she's really able to be vulnerable and admit that those judgments were simply the kind of projections for a story that we tell ourselves in which we think that we must live a certain way in order to achieve a certain thing. Or be a certain thing," she said.
"Big Little Lies" Season 1 airs Sundays at 9 p.m. EST on HBO.
© Copyright IBTimes 2023. All rights reserved.