Bigger Entertainment CEO Steven Cooper Reveals Reason For Leaving Shiba Inu Burn Project — Exclusive
KEY POINTS
Bigger Entertainment handled major burn campaigns for Shiba Inu
The company announced it quit the Shib burn project
Decision to quit triggered by Discord call with devs: Steven Cooper
Says was "cursed out" by 20-somethings behind avatars in the call
Bigger Entertainment has rebranded itself and disassociated with Shiba Inu
For the fiercely loyal followers of the Shiba Inu cryptocurrency it seemed like an April Fool's Day joke: Steven Cooper, the CEO of Bigger Entertainment, the first-ever crypto record label and the man behind major Shiba burn campaigns, had terminated his connection with the dog-themed meme coin community and exited the burn project.
Their dismay soon turned to shock as it slowly became clear that Cooper was serious: he deleted all the tweets related to Shiba Inu, including the one on severing his links to the community, from his Twitter account; and also his SHIB burn handle Bigger Entertainment. In effect, Cooper had wiped clean his Twitter feeds of any link to the dog-themed meme coin. In his tweet, since deleted, Cooper had made it clear that this was no prank.
But what made Cooper, an important part of the Shiba Inu ecosystem with his burn projects, take this drastic step? International Business Times reached out to Cooper to probe deeper, and what he revealed, through a series of Twitter DMs, shines a light on how the development team allegedly conducts the affairs of Shib.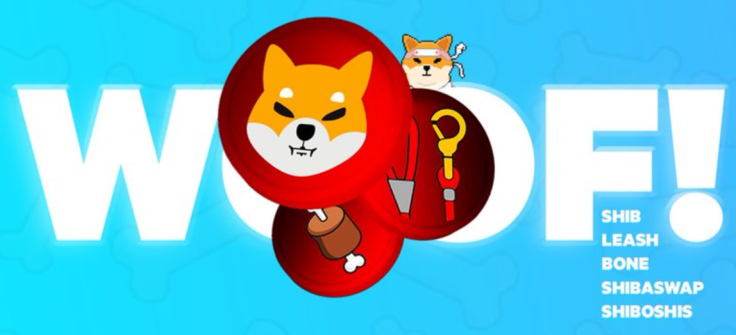 Cooper told IBT that his decision to quit Shiba Inu burn projects and eventually disassociate with the meme coin community itself came after a recent Discord call he had with the cryptocurrency's developers.
The call was about a deal for Bigger Entertainment to provide in-store playlists for Welly's, the blockchain-based fast-food chain in Naples, Italy, that partnered with Shiba Inu in February. "They reached out to us to make that deal. That's why we were invited to this Discord group," Cooper said.
In the call were, Cooper said, people from the Shiba Inu dev team and people from Welly's. But they all used avatars, not real names. The call didn't go well. Cooper said he was "met with a lot of animosities and "mob-style" tactics telling us that we're "sharing too many questions publicly" and we're "being petty with Shib."
"All of this from what felt like young 20-somethings behind avatars," Cooper, who is nearing 40, rued. It is not clear if Shiba Inu's pseudonymous lead developer Shytoshi Kusama was in the call.
"During this call, many things were brought up that were concerning to us. We were freely told how much Bone was cashed out from Shibaswap, where the direction of burns was going, etc."
$BONE is the native token of the decentralized exchange of the Shiba Inu coin project called ShibaSwap. The term Bone cash-out refers to the process of selling BONE for cash.
Cooper and his company started SHIB burns in October last year and jump-started the burn trend within the Shiba Inu community. Shib burning is a way to reduce supply and raise the coin's price.
He initially introduced a music streaming website to burn SHIB and progressed into selling Shiba Inu merchandise. The process involves sending tokens to a wallet address, whose only purpose is to receive coins.
The wallet is outside of the network and the tokens sent there can no longer be used. The Shiba Inu community has burned a total of 410,309,765,509,065 from the initial supply with 550,228,767,429,675 SHIB in circulation.
In addition to such community efforts, the constant prodding by the Shib army has made the developers come up with a slew of projects to raise the coin's price -- Welly's and Shibaswap being examples. But the coin's price has not made much progress, leading to criticism on social media, which currently is the only forum for most crypto investors to raise concerns and complaints.
'Cursed out... '
Cooper's experience shows the crying need for regulation and transparency in crypto, where crimes from rug-pull schemes to money laundering have flourished, and where developers for the most part are answerable to none.
His beef, if true, speaks to some of the criticism that has been aired about Shib on social media and how its affairs are conducted. Those concerns have been quickly swatted away by the Shib army, the coin's supporters on social media whose loyalty to it verges on devotion. His story needs to be heard so the social media frenzy alone does not cover up for lack of transparency or accountability in any crypto project.
Cooper says he was "shocked" by the Shiba Inu team's behavior during the call. "Between the information shared, the tone of the conversation, being cursed out, and no regard for community burn efforts, we decided it was best to disassociate completely."
Asked why he thought he was treated this way during the Discord phone call, Cooper said it is a big mystery to him. He shared several screenshots of the Discord group chat which happened before the Discord phone call. The messages felt like accusations on issues he was not involved or familiar with, he said.
"They were asking me what other coins I was promoting, why I was working with this (particular) person, why I'm being petty with Shib, etc. I had no involvement in any of it and was blindsided. Felt like a scare tactic," he confided.
He said the people at the other end threatened to denounce him if he lied and even went on a rant about some former partnerships. "All stuff I'm completely unaware of," Cooper said.
The Bigger Entertainment CEO admitted, "it pains me to be labeled as a scammer and be accused of lack of transparency when it feels like the [Shiba Inu] team hides behind avatars, doesn't share financials with the public, etc."
Cooper had had enough. Bigger Entertainment's official website, which was loaded with Shiba Inu burn merchandise has been rebranded to crypto. It currently highlights services like online crypto classes and events, NFTs and games, among other things.
The team is starting off with a new venture and Cooper is optimistic that they "will figure something out." He also made it clear that Bigger Entertainment has "never been paid for anything."
He said they were just "community members who had large investments and wanted to see [Shiba Inu] rise. We have never been supported by the dev team."
"All in all, I don't really want the drama from this, but feel it's important that the community know the way they (the dev team) treat others," Cooper said.
Shiba Inu was trading up 0.42% at $0.0000268 with a 24-hour volume of $813,919,736 as of 9:01 a.m. ET on April 5, based on the data from CoinMarketCap.
In the spirit of fairness and balance, we make every effort to gather responses from those who are the subjects of our reports. Since Steven Cooper did not reveal any names of the people involved, we welcome comments or reactions from the Shiba Inu development team.
© Copyright IBTimes 2023. All rights reserved.