Biggest Retail Bankruptcies Of 2019: A Complete List Of Bankrupt Retailers
In 2019, several retailers filed Chapter 11 bankruptcy to protect their operations. While some of the retailers were able to emerge from bankruptcy, others fell to the wayside, closing stores and eventually disappearing from existence. Here are the biggest retail bankruptcies of 2019.
A'gaci
Women's apparel brand A'gaci filed its second bankruptcy in 2019, announcing plans to close all 54 of its stores. The retailer also shut down its e-commerce business prior to the Chapter 11 filing, Retail Dive reported.
Avenue
Plus-sized clothing retailer Avenue Stores filed for Chapter 11 in August, closing all 222 of its stores in the process. The company said it filed bankruptcy as it looked for a buyer for its e-commerce business, but its brick-and-mortar stores shuttered at the end of September.
Barneys New York
The day after famed Barneys New York announced that it was closing stores in Chicago, Las Vegas, and Seattle, the retailer filed for Chapter 11 bankruptcy protection reportedly saying that all of its stores were operating at a loss. As the retailer tried to renegotiate its leases with its landlords, it began to look for a buyer, which it eventually found in Authentic Brands.
Beauty Brands
Beauty Brands filed for Chapter 11 bankruptcy protection in January, reportedly announcing plans to close 25 stores and sell the 33 remaining locations. The company's assets were purchased by Hilco Merchant Resources after owing $6.9 million on a secured loan and $11 million in unsecured debt, Retail Dive reported.
Charlotte Russe
Charlotte Russe also succumbed to bankruptcy in 2019, announcing that it was closing down approximately 94 of its store locations. The company said at the time that it was looking to sell its business, which it did in April to YM Inc. It also sold off its Peek Kids brand to another entity and closed all of its 500 stores at the time of the purchase.
Charming Charlie
Jewelry and accessories retailer Charming Charlie closed all of its 261 stores for good as it filed for Chapter 11 bankruptcy for a second time. The company met its demise after it worked to cut debt and reduce expenses but it wasn't enough to "stabilize" its business and produce revenue to continue to operate. The company closed all of its stores at the end of August.
Destination Maternity
Destination Maternity filed for Chapter 11 bankruptcy in October with $244 million in debt. The company saw sluggish sales as birth rate numbers declined. The retailer, which operates Motherhood Maternity, Pea in the Pod, and Destination Maternity stores, plans to sell itself off in a December auction, but without a buyer may be forced into liquidation, Retail Dive reported.
Diesel USA
Jeans retailer Diesel USA filed for bankruptcy in March, closing stores in the process. The company planned to reorganize with smaller footprint locations after it saw a decline in net sales and instances of theft and fraud, Retail Dive reported. The retailer also reported that it was looking to renegotiate its leases with landlords while it shuttered underperforming stores.
Forever 21
Teen clothing retailer Forever 21 filed for Chapter 11 bankruptcy protection in September. The retailer had plans in place to close up to 178 stores as well as reduce its presence in Europe and Asia. The company pulled out of some Chinese markets, Taiwan, and France, and has been unable to attract consumers with its discounted apparel offering.
Fred's
Consumers said goodbye to Fred's after multiple rounds of store closures. The retailer finally announced it was filing Chapter 11 in September, closing all of its stores within 60 days. Liquidation of the company began quickly and ended with the 72-year-old company shutting its doors for good.
FullBeauty Brands
FullBeauty Brands held the record for the fastest bankruptcy, receiving approval in 24 hours. The plus-sized retailer announced its plans to file Chapter 11 in January, reducing its debt by $900 million as it turned over control to its lenders, Retail Dive reported.
Gymboree
Children's clothing retailer Gymboree Group Inc. filed for Chapter 11 for the second time in two years back in January. The company closed the majority of its 900 stores at the time, which included the Gymboree, Janie and Jack, and Crazy 8 brands. Gymboree finally found a buyer in the Children's Place, which bought the retailer as well as its Crazy 8 brand for $76 million, according to CNBC. Gap Inc. bought the Janie and Jack brand for $35 million, the news outlet said.
Payless ShoeSource
Payless ShoeSource closed all 2,300 store locations as it filed for bankruptcy in February. The shoe retailer looked for a buyer, but its efforts proved fruitless as no promising investor came forward. The company liquidated its assets. This was the second bankruptcy for Payless.
Shopko
Shopko also went to the wayside, closing all 360 of its stores as it filed for Chapter 11 bankruptcy in January. The company initially announced that it was restructuring its operations at the time of its bankruptcy filing and closing 38 stores in the process. In a turn of events, Shopko eventually closed its doors after 57 years in business.
Things Remembered
Things Remembered reportedly filed for bankruptcy protection amid a sale to Enesco – a gift and home décor retailer. The news of the Chapter 11 filing came the same day as the purchase of the mall engraving retailer was announced, causing the company to close most of its 400 stores, Retail Dive reported.
Z Gallerie
Home décor company Z Gallerie filed for Chapter 11 in March, saying that it would close 17 of its 76 stores and emerge from bankruptcy after four months. Z Gallerie had $138 million in outstanding debt at the time and a cash balance of less than $2 million, Retail Touch Points reported.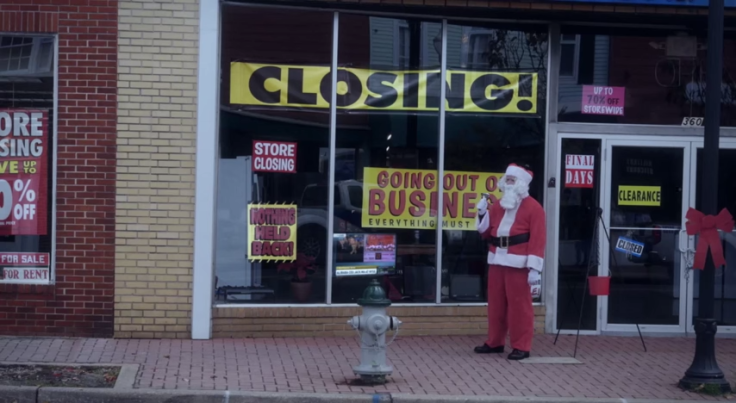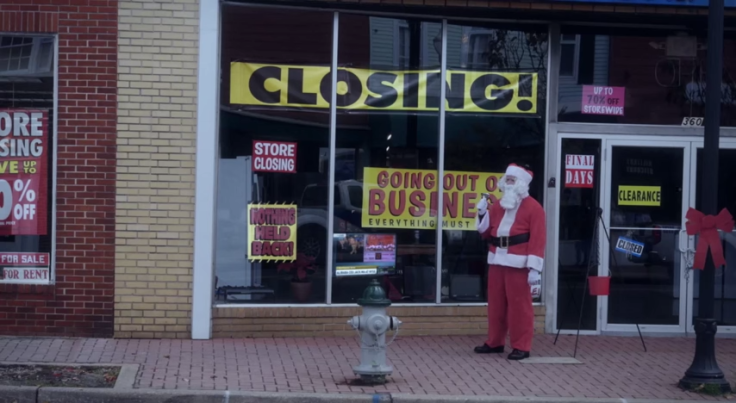 © Copyright IBTimes 2023. All rights reserved.
FOLLOW MORE IBT NEWS ON THE BELOW CHANNELS