Bill Clinton Says He Will Stop Paid Speeches If Hillary Clinton Is Elected President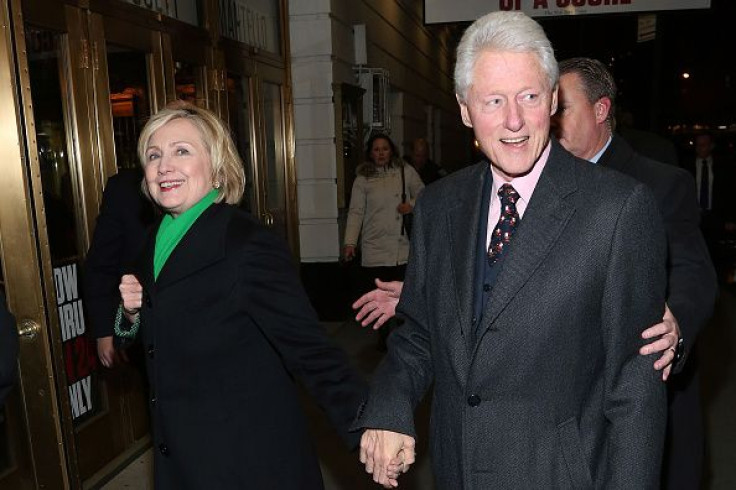 Bill Clinton says he will not do paid speeches if his wife is elected president. In an on-stage discussion at the Clinton Global Initiative meeting in Denver, the former president also defended his foundation taking donations from foreign governments, including those that his own wife's State Department had criticized.
The Clintons' fundraising for their foundation and the former president's personal income from speechmaking have generated increased controversy as Hillary Clinton pursues the Democratic presidential nomination. When Hillary Clinton became Secretary of State, rules were put into place to guard against even the appearance of conflict of interest. But reports about Bill Clinton accepting personal speaking fees -- and the Clinton Foundation accepting donations -- from corporations and foreign countries with business before Hillary Clinton's State Department have fueled concerns that the Clintons' financial interests may have unduly influenced U.S. government policy.
Those questions, which are intensifying as Hillary Clinton formally begins her 2016 campaign, may be behind an uptick in Hillary Clinton's "negatives" in recent polling. At the Clinton initiative meeting Wednesday, the former president attempted to quash those issue.
Asked by Bloomberg News whether he would continue to accept payments for speeches if his wife wins the White House, he said: "No, I don't think so, I don't think that -- because once you get to be president, then you are just making a daily story." Clinton did not explain how it was different for him to accept speaking fees from firms lobbying the State Department while his wife headed the agency.
In the interview, Clinton also offered a broad defense of his foundation.
"Do I have the most comprehensive disclosure of any presidential foundation? Yes," he said. "Is our disclosure more extensive than most private foundations? Yes, they are, having nothing to do with politics. Has anybody proved that we did anything objectionable? No. Have we done a lot of good things with this money? Yes."
Clinton said he has received calls from some contributors complaining about the coverage. He said: "One of my Republican supporters who has not yet been subject to public criticism called me the other day and said, 'Here's the message I get from all this coverage: If I put my money in a tax shelter in the Cayman islands and I don't pay taxes, I'm a great man. If I give my money to one of these black box committees where you never have to reveal contributors, I'll never get any grief. If I publicly give my money to you to help poor people, there's something really wrong with me.'" Clinton declined to identify the supporter who had made those comments.
The former president also addressed questions about money flowing to the foundation from foreign governments with business before the U.S. government, keying in on a $500,000 donation from Algeria in 2010 that was earmarked for earthquake relief in Haiti. As International Business Times reported, that money came to the foundation at a time when Algeria was lobbying the State Department, and the country soon received a large increase in weapons export authorizations from the agency. Some of those export authorizations were for weapons classified as "toxicological agents, including chemical agents [and] biological agents."
"[Critics] said, 'Oh you got $500,000 from Algeria at very same time they were lobbying the State Department,'" Clinton said. "Those two facts are accurate but if you put them back-to-back they are incredibly misleading. Here's why: I never considered that the Algerians gave me the money."
Clinton said that at the time of the donation, "We put out the word that if anyone wanted to send me money I would forward it on quickly to Haiti where it would do most good and would take zero overhead." The sequence of the money and the lobbying, he asserted, "was just an accident. To me it was like a pass-through. I didn't even think about it."
Clinton did say he does not fault those who raise questions about the donations.
"I don't blame whoever saw that [Algeria story] reported for asking the question about it, because they would have no way of knowing the context," he said.
As IBTimes has reported, Algeria is one of six countries that donated to the Clinton Foundation and received weapons deals from Hillary Clinton's State Department at the same time the department was criticizing its record on human rights.
© Copyright IBTimes 2023. All rights reserved.