Bill Cosby's Admission To Using Quaaludes Doesn't Mean He Drugged, Sexually Assaulted Women: Lawyers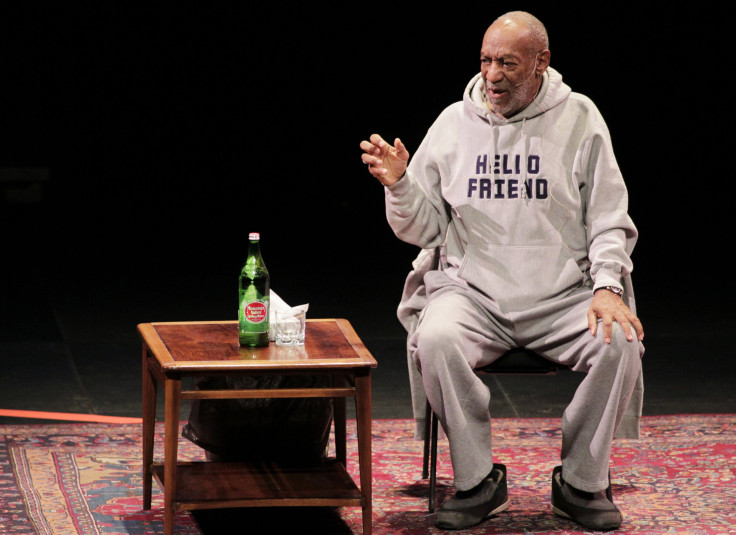 Bill Cosby's admission to giving quaaludes to a woman with whom he had a consensual sexual relationship in the 1970s does not mean that he drugged and sexually assaulted women, the comedian's lawyers said Tuesday, in a new court filing. Over two dozen women have come forward since 2005, accusing Cosby of drugging and sexually assaulting them decades ago, but he has never been criminally charged.
In the legal papers filed Tuesday, the 78-year-old also asked to preserve the confidentiality of his 2006 settlement in a sexual assault case and called for court sanctions against the accuser, Andrea Constand, who wanted to unseal the documents. Constand, a former Temple University employee, had filed court papers in Pennsylvania district court earlier this month, accusing Cosby of violating the confidentiality agreement in the court settlement, and urged the court to release the documents so that other victims could have "a right to determine what if anything can be used as evidence in their respective cases."
"The media immediately pounced, inaccurately labeling the released testimony as defendant's 'confession' of 'drugging' women and assaulting them," Cosby's lawyers Patrick O'Connor and George Gowen wrote in the latest court documents. "Reading the media accounts, one would conclude that defendant has admitted to rape. And yet defendant admitted to nothing more than being one of the many people who introduced quaaludes into their consensual sex life in the 1970's."
Cosby reportedly said that he did not take drugs or drink alcohol during his encounters with the women who accused him of assault, according to the documents.
"There are countless tales of celebrities, music stars, and wealthy socialites in the 1970's willingly using quaaludes for recreational purposes and during consensual sex," his lawyers wrote, adding that quaaludes were then called "disco biscuits," the Associated Press reported.
Cosby's lawyers argued against the unsealing of the deposition, which was obtained by the New York Times through a court-reporting service.

"The timing of plaintiff's July 8, 2015 motion reflects an attempt on her part to ride on the coattails of the barrage of inaccurate and negative media attention that followed this court's July 6, 2015 release of excerpts from the defendant's deposition," O'Connor wrote. "Plaintiff should be denied further relief and instead should be sanctioned," he reportedly said, adding: "The court should preserve what little benefit to defendant remains from the settlement agreement."
© Copyright IBTimes 2023. All rights reserved.