Bill Cosby's Wife Camille Cosby Spotted In New York Sans Wedding Ring: Report
KEY POINTS
Bill Cosby's wife Camille was spotted in New York sans her wedding ring days after his 84th birthday
Cosby reportedly headed to New York to reunite with his wife on July 1 for the first time since his 2018 conviction
Pennsylvania Supreme Court overturned Cosby's indecent assault conviction on June 30
Bill Cosby's wife Camille stepped out without her wedding ring this week, a report says.
Camille, 77, was photographed out and about in New York City Friday, Page Six reported. In the photos obtained by the outlet, the actor's wife of over 50 years wore dark sunglasses, a face mask and a blue printed dress for the outing.
It was the first time that Camille has been seen in public since Cosby's sexual assault conviction was overturned on June 30 and he was released from prison, the outlet noted.
Despite being spotted without her wedding band, Page Six noted that Camille stood by her husband's side throughout his sexual assault trial. She previously defended Cosby and accused a Pennsylvania judge of discriminating against him.
"Now, after more than 50 years of work, that humanized the dehumanized; which also challenged the perpetual architects of racist, exploitive and greedy maneuvers that have enabled them to divide and conquer," she wrote in a statement posted to her husband's Instagram in 2019. "My husband has been severely redefined by [Montgomery County Judge Steven O'Neill], despite having zero proof."
Following his release, Cosby headed to New York to reunite with his wife on July 1 for the first time since his 2018 conviction on sexual assault charges, the New York Post reported.
Cosby's lawyer, Brian Perry, told Us Weekly that Camile was "ecstatic, relieved [and] happy" over the unexpected ruling by Pennsylvania's highest court.
Andrew Wyatt, a friend and spokesperson for Cosby, described the couple's reunion as like watching "teenage love" rekindled. "The way she touched him and said, 'Billy.' He said, 'My dear Camille,'" Wyatt told Daily Mail.
The couple celebrated Cosby's 84th birthday together on July 12, with the comedian paying tribute to his wife.
"I just got a fresh [hair]cut for this birthday dinner tonight," Cosby told Daily Mail. "In the words of James Brown, It's a man's world but it wouldn't be nothing without…Mrs. Camille Cosby."
Wyatt also shared that when he learned about the Supreme Court's decision, he kept the news to himself until he was able to confirm it.
"I didn't tell anyone because it's been a roller-coaster and so many people have come with information saying that he's not going to be sentenced, he's not going to be charged, he's not going to be convicted…It's emotionally and mentally draining," he said.
He further said that when he shared the news with Camille, she struggled to wrap her mind around it. At the time, she was on her way to New York from their Massachusetts family home.
"I called Mrs. Cosby and said, 'You're not going to believe this. They've vacated his entire conviction. They threw it out in perpetuity.' And she said, 'No, we need to check this,'" Wyatt continued.
The Pennsylvania Supreme Court ordered Cosby's release from prison after finding that he was denied protection against self-incrimination.
According to the ruling, a prosecutor's decision not to charge Cosby in an earlier case led to him speaking freely in a lawsuit against him, thinking he would not incriminate himself criminally. Another prosecutor later used the lawsuit testimony in a criminal trial, and that testimony was key in his conviction years later.
Cosby was convicted on three felony counts of aggravated indecent assault in 2018 for drugging and assaulting Andrea Constand in 2004 and was serving a three- to 10-year sentence. He served nearly three years of the sentence before his release.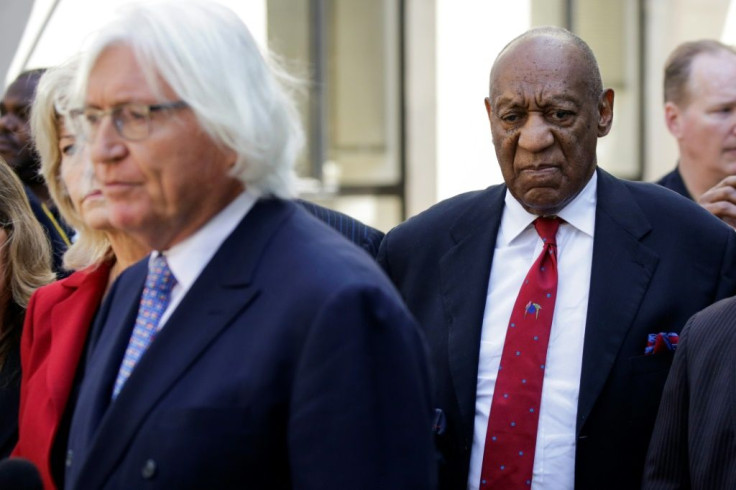 © Copyright IBTimes 2023. All rights reserved.