Bill Cosby Net Worth Upon Jail Release: Ex-Comedian Still A Multimillionaire
KEY POINTS
Bill Cosby is estimated to be worth $400 million
He was named the world's highest-paid entertainer by Forbes in the late '80s
"The Cosby Show" reruns are estimated to have generated $1.5 billion over the last two decades
Bill Cosby was released from prison Wednesday, just two years into a three-to-10-year prison term for sexual assault. Here's how much he is currently worth.
Best known for creating and starring on "The Cosby Show," the now-83-year-old star earned hundreds of millions from his decades-long career in Hollywood and was, at one point, the highest-paid television actor in the world. He is worth $400 million, according to an estimate by Celebrity Net Worth.
However, the outlet noted that this could change as his case reportedly cost him millions. Cosby may also have to pay millions of dollars in damages.
Cosby started out as a stand-up comedian in the 1960s, performing on several stages across the country. He debuted in Philadelphia clubs and landed a gig at The Gaslight Cafe in New York City in 1961. Two years later, he was featured on "The Tonight Show" and in the following years released several successful comedy albums.
In 1969, the comedian starred in "The Bill Cosby Show," where he played the role of a P.E. teacher at a Los Angeles high school. After wrapping up the show following two seasons, Cosby created, hosted and produced the successful cartoon show, "Fat Albert and the Cosby Kids."
But it was in the 1980s when he created what would later become one of the most successful shows in the history of television, "The Cosby Show," which ran from 1984 to 1992.
In 1985, Cosby was earning $1.1 million a year from his show, People reported. Around that time, he also signed on to perform six six-week stints at the Caesars Palace in Las Vegas. The two-year deal reportedly paid Cosby $2.52 million.
Aside from this, Cosby also had endorsement deals with Coca-Cola and Jell-O that paid him $1 million each and gave lectures during the summer for $50,000 per lecture, according to People.
The actor was named the world's highest-paid entertainer by Forbes in 1986 and 1987 after he reportedly earned a two-year total of $84 million.
Syndication rights for "The Cosby Show" reruns sold for $4 million per half-hour episode in 1988, the Chicago Tribune reported at the time. Around $166 million of the $500 million generated from the sale went to Cosby, who, according to Celebrity Net Worth, owned 20% of the show's profits.
In 2017, Forbes estimated that "The Cosby Show" reruns generated $1.5 billion over the prior two decades.
In the same year, a woman named Andrea Constand came forward with allegations that Cosby drugged and raped her inside his Philadelphia home in 2004. Cosby denied the allegations at the time and claimed she gave him her consent during the incident. Since then, more than 50 other women have come forward and accused him of misconduct, including groping, sexual assault and rape, dating as far back as the 1960s, Forbes reported.
Cosby was sentenced to three to 10 years in prison in 2018 for sexually assaulting Constand. But he was released from jail Wednesday after the Pennsylvania Supreme Court overturned his sexual assault conviction because of a non-prosecution agreement Cosby had with a prior prosecutor, The New York Times reported.
He has since returned home to his and his wife Camille Cosby's Elkins Park, Pennsylvania, estate, which they purchased in 1983 for $225,000, Fox Business reported, citing real estate records.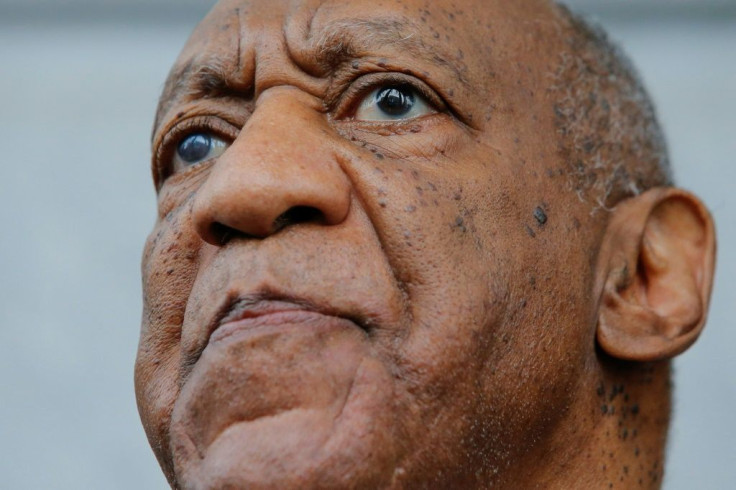 © Copyright IBTimes 2023. All rights reserved.