Bill De Blasio Endorses Hillary Clinton: NYC Mayor Weighs In On Democratic Primary For President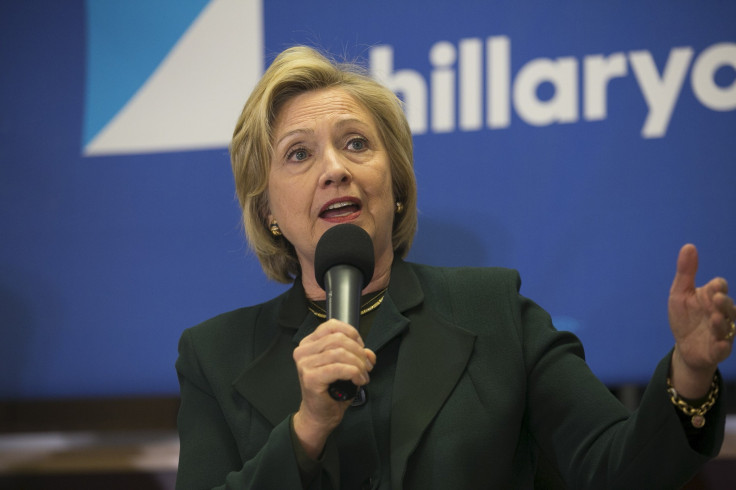 New York City Mayor Bill de Blasio endorsed Hillary Clinton for president Friday morning. The mayor had initially decided to withhold his endorsement in the 2016 race, but with many other New York politicians endorsing the former secretary of state, pressure had recently built for de Blasio to endorse Clinton.
"The candidate who I believe can fundamentally address income inequality effectively, the candidate who has the right vision and the right experience and the ability to get the job done is Hillary Clinton," he said on MSNBC's "Morning Joe" Friday. "I've seen her vision and platform develop over five months, I'm extremely pleased with what she's put on the table."
MSNBC's Joe Scarborough asked de Blasio if he thought Clinton had evolved on her thinking about income inequality in recent months, referring to criticisms she has faced about being too closely tied to Wall Street. But de Blasio pushed back on this idea, citing Clinton's work with the Children's Defense Fund advocacy group and her fighting health insurance companies in the 1990s and as examples of her progressive record.
"She has said what she believes in. This is a very sharp progressive platform. I believe she will follow through on it," de Blasio said.
The mayor, who was Clinton's campaign manager for her 2000 Senate race, is seen as a progressive champion, which makes this an important endorsement for Clinton as she competes against the liberal Sen. Bernie Sanders of Vermont in the Democratic primary. Clinton stands more than 20 points ahead of Sanders in national polling, leading him 49 percent to 25.5 percent according to the Real Clear Politics polling average.
But despite the mayor's endorsement of Clinton, de Blasio also praised Sanders in his appearance on "Morning Joe" Friday.
"Bernie Sanders has done something very good for this country," de Blasio said. "I think Hillary Clinton is the person to get it done best. But I want to be very clear: Bernie Sanders has the discussion in this country in a very productive way and I think we needed that."
© Copyright IBTimes 2023. All rights reserved.
FOLLOW MORE IBT NEWS ON THE BELOW CHANNELS