Bill Nye, Bernie Sanders On Climate Change: Senator And 'Science Guy' Talk Global Warming On Facebook Live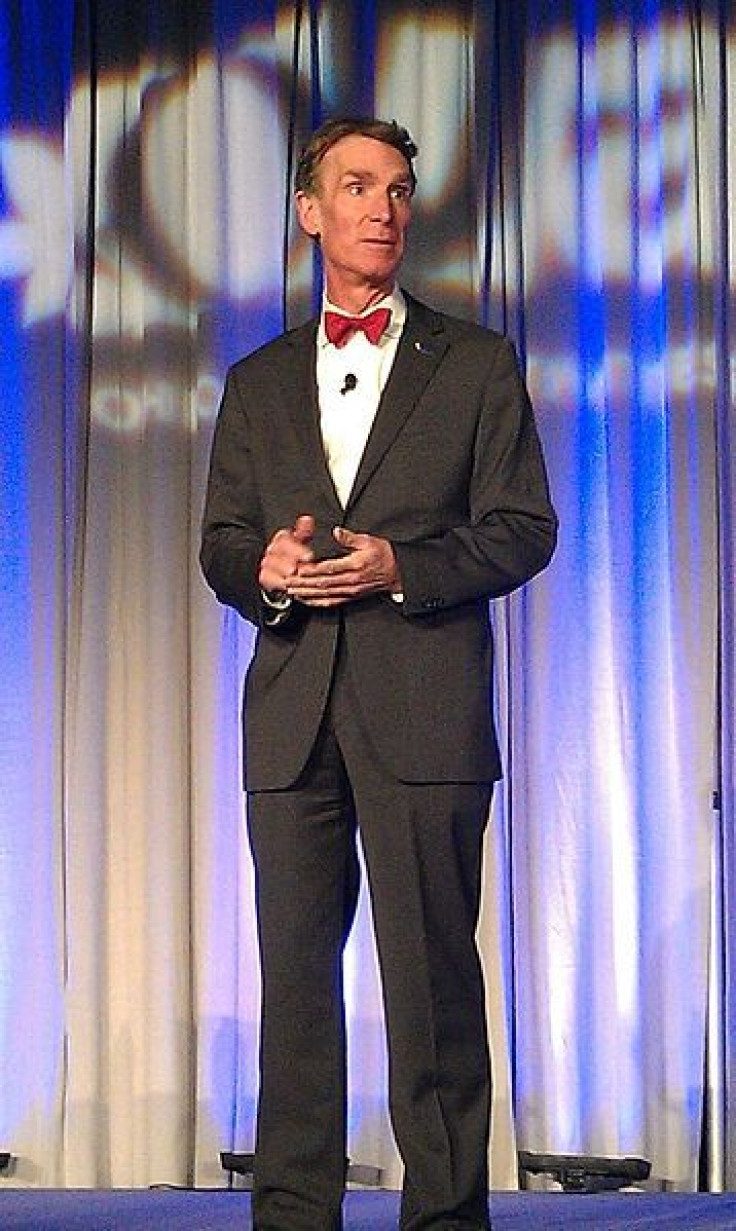 When it comes to climate change, who better to attract attention to the issue than Bill Nye. The bow-tie clad science guy sat down with Bernie Sanders (D-VT) on Monday to discuss climate science and renewable energy on Facebook Live on the Senator's page.
Sanders was passionate about the issue of climate change while running for President, calling it the greatest security threat to the country, and he hasn't let up since resuming his role as Senator.
"Today is an exciting day because we have a guy with us who has done more, I think, than anyone else in our country to popularize science," Sanders said to introduce Nye, the engineer and scientist who gained fame by making science fun and easy to understand.
Sanders got right into the issues of climate change asking Nye what the implications of a President "who thinks that climate change is a hoax" and an administrator of the Environmental Protection Agency "who is in the process of dismembering environmental protection regulations in the country" are. Nye's answer? "Catastrophic."
He touched on what a future of climate change looks like, both in developed, and undeveloped countries with increased flooding, drought and extreme weather. In the United States it will involve relocation by the some of the 80 percent of people living by the coast, and the construction of seawalls just to mitigate the impacts of sea level rise. In underdeveloped areas, the change will be far more drastic because of the lack of resources to adapt.
But he went on to explain that if dedicated people decide to work hard on the issue of climate change, we could make the future much better. He emphasized the importance of renewables, meaning wind, solar and hydro power, and highlighted the economic opportunity such sources could provide. But what's standing in the way are people who don't yet believe climate change is a threat or danger.
<iframe src="https://www.facebook.com/plugins/video.php?href=https%3A%2F%2Fwww.facebook.com%2Fsenatorsanders%2Fvideos%2F10155677298512908%2F&show_text=0&width=560" width="560" height="315" style="border:none;overflow:hidden" scrolling="no" frameborder="0" allowTransparency="true" allowFullScreen="true"></iframe>
President Donald Trump is expected to announce EPA budget cuts and executive orders to scale back the power the agency has later this week.
© Copyright IBTimes 2022. All rights reserved.
FOLLOW MORE IBT NEWS ON THE BELOW CHANNELS