'Bill Nye Saves The World' Netflix Show Debuts Trailer, Premiere Date Set For April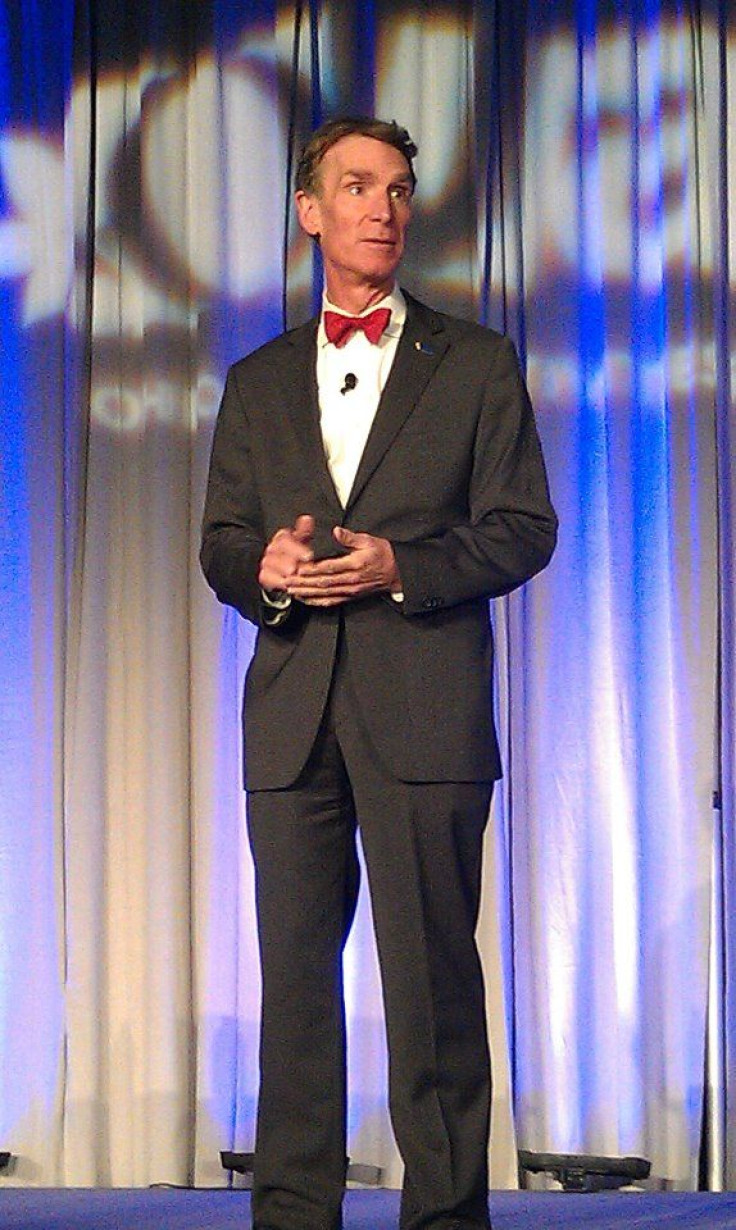 Netflix has released the first trailer for its upcoming series Bill Nye Saves The World.
The series, which is hosted by television science personality Bill Nye, focuses on a specific topic like global warming or technology each episode. Nye, along with a team of correspondents, will investigate each subject through segments including live demos and panel discussions.
The show will also feature a slate of celebrity guests each episode, including My Crazy Ex-Girlfriend 's Rachel Bloom, Zach Braff and Joel McHale. The 13-episode series will debut April 21 exclusively on Netflix.
Netflix's trailer reveal for Bill Nye Saves The World came alongside a live streaming event the company held Wednesday to showcase its upcoming shows. Bill Nye Saves The World is part of an ambitious schedule of programming for this year from the online streaming service. Via VentureBeat, Netflix said it aims to produce 1,000 hours of original content by the end of 2017.
The ramp up in programming from Netflix this year reflects the state in the streaming market as the company looks to differentiate itself from competitors like Amazon Prime and Hulu and secure subscribers. All three companies have made inroads with developing their own original content and acquiring other projects, as Amazon and Netflix are regular buyers at events like the Sundance Film Festival. Amazon's purchase of Manchester By The Sea's streaming rights at last year's Sundance looks to have paid off, as the film is nominated for multiple Oscars this year.
For its part, Bill Nye Saves The World easily slots alongside several of Netflix's recent originals. In December 2016, Netflix debuted White Rabbit Project, a science-centric show starring former Mythbusters hosts Kari Byron, Grant Imahara and Tory Belleci.
© Copyright IBTimes 2023. All rights reserved.