Sundance 2016: Netflix ('Tallulah') And Amazon ('Manchester By The Sea') Establish Themselves As Major Buyers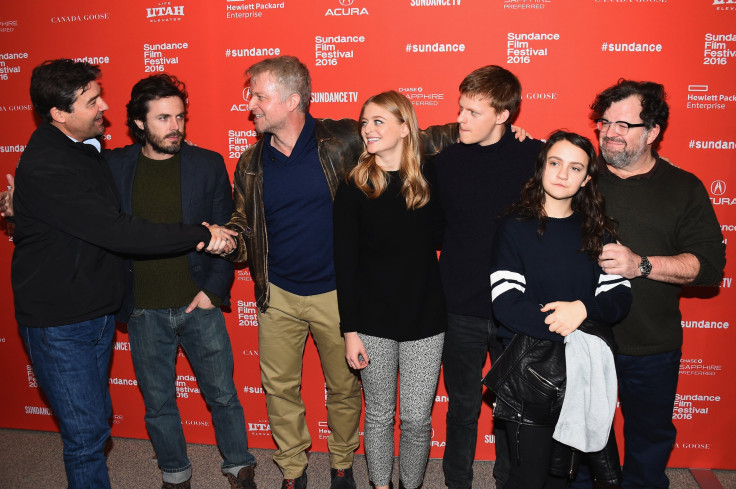 A lot can happen in a year. After striking out at Sundance in 2015, streaming services Amazon and Netflix are finally making some headway with acquisitions at the annual Utah festival of independent films.
Netflix made its presence felt even before the festival began, forking over a reported $5 million for the streaming rights to "Tallulah," starring Allison Janney and Ellen Page, and almost $7 million for "The Fundamentals of Caring," starring Paul Rudd and Selena Gomez.
Amazon has also stepped up its game, striking a deal for the streaming rights to Kenneth Lonergan's well-received drama "Manchester by the Sea" (starring Kyle Chandler, Casey Affleck and Lucas Hedges).
Unlike the deal it recently struck for "Star Wars: The Force Awakens" star Adam Driver's next film, the Amazon bid for "Manchester" was for only the streaming rights, though the streamer isn't out of contention for theatrical distribution.
While the original series strategies of both streaming services have been well covered — possibly because of the focus on streamers as "disrupters" of traditional TV — forays into original movies have been a little less picked-over.
That might change now. Netflix had much critical success last year with "Beasts of No Nation," a drama about a boy soldier (Abraham Attah) who finds himself under the command of a brutal warrior (Idris Elba) in West Africa. The film, which had a budget of $6 million, had a limited theatrical release to ensure its eligibility for awards ceremonies, but made only $90,777.
The key for these services is not how many people watch a particular show or movie, but rather how much time they spend watching Netflix or Amazon programming, and whether the depth of the service's catalog is enough to prevent them from canceling their subscription.
The idea of making money through traditional theatrical releases has to be an attractive one, though. The streaming players are backing up several money trucks for all this content, and because they don't carry advertising, subscriptions are their only revenue stream.
Amazon differs from Netflix in that its Prime Video service is currently available only in the U.S., U.K. and Germany, and while Amazon doesn't break out how many Prime members it has, Netflix does share subscriber figures.
Growth in the U.S. has slowed for Netflix, but global subscriptions will likely skyrocket in 2016 after the company launched in more than 130 countries simultaneously a few weeks ago. The focus on global customers might just come out — the company's movie deals have skewed toward much more international audiences. Adam Sandler's appeal in the U.S. may long have been on the wane, but audiences abroad are still on board the Sandler train.
Regardless of whether people end up seeing their films in bed or in a theater, in Georgia the country or Georgia the state, the influx of cash has Sundance exhibitors feeling the love.
© Copyright IBTimes 2023. All rights reserved.
FOLLOW MORE IBT NEWS ON THE BELOW CHANNELS