Bill O'Reilly Attacks Beyoncé: Fox News Host Calls Singer A 'Gangster Rapper'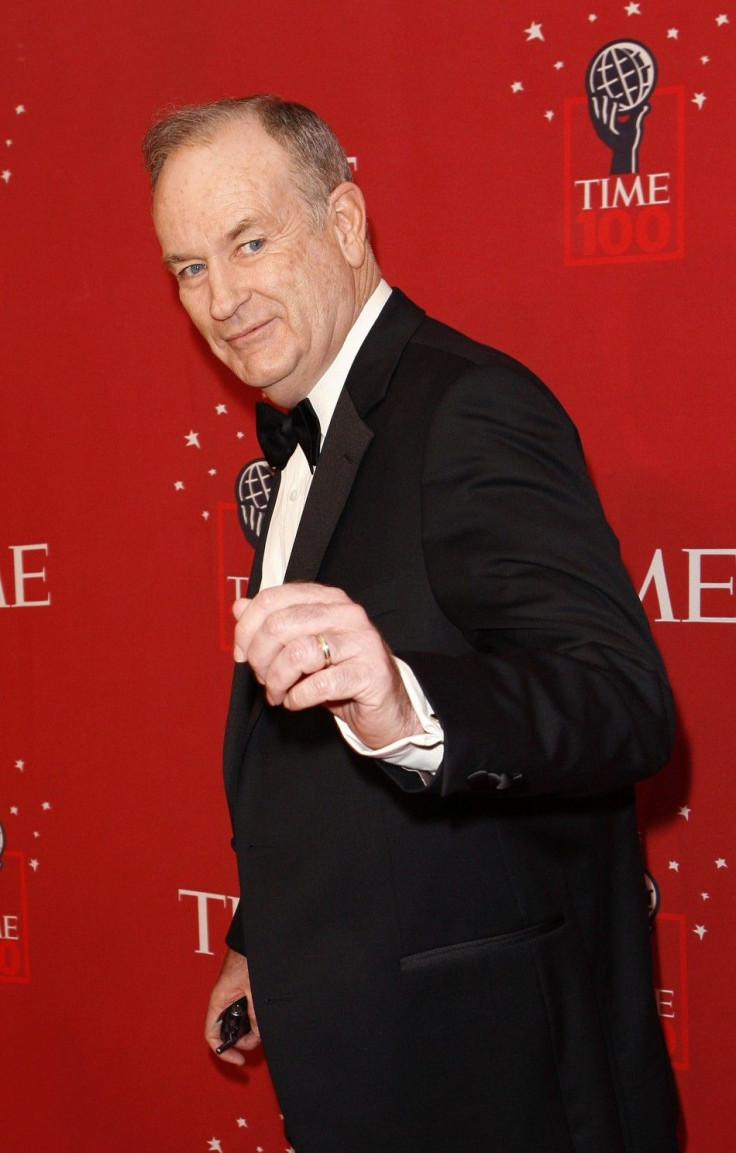 Fox News host Bill O'Reilly is clearly not a Beyoncé fan. During an interview Tuesday on "The O'Reilly Factor" with contributor Ben Carson, he went so far as to describe the popular black singer as a "gangster rapper."
While talking about African-Americans, O'Reilly said, "I agree that the welfare culture and the pandering and the condescension by the white establishment to poor blacks has harmed them economically. But it's more than that. You remember Motown... Wasn't that a fabulous, fabulous music industry -- uplifting? You remember Jackie Robinson and Willie Mays. Weren't they fabulous athletes? I idolized Willie Mays. And what do we have now? Gangster rappers, you know, Beyoncé. The most famous, you know, doing these videos that show these kinds of things to young, 9-, 10-, 11-year-old girls? I mean -- and it's celebrated. It's celebrated. You know, that's the big change."
This is not the first time the 64-year-old political commentator has attacked Beyoncé and publicly disapproved of her music. In March, on the "Late Show with David Letterman," O'Reilly called her most recent music videos "raunchy," prompting Letterman to say that most music videos have been for the past 40 to 50 years.
Letterman then asked O'Reilly about Miley Cyrus' highly criticized "Wrecking Ball" video, in which the white pop singer rides a wrecking ball naked and provocatively licks a hammer. "I missed that. I don't know how," O'Reilly said.
The controversial host then proceeded to compare Beyoncé's latest antics to that of "thugs," earning the disapproval of Letterman's audience. He stated that the talented singer is worth $350 million and therefore "she doesn't have to do this. I mean some of these thugs, that's all they can do, but she doesn't have to."
Letterman replied, "We don't go calling people thugs," causing the audience to cheer.
A week prior to his appearance on Letterman, during a segment with mogul Russell Simmons, the Fox News host claimed Beyoncé is not a good role model for young girls. "She puts out a new album with a video that glorifies having sex in the back of a limousine. Teenage girls look up to Beyoncé, particularly girls of color. … Why on earth would this woman do that?" he asked, referring to her sexualized music video "Partition."
"Why would she do it when she knows the devastation that unwanted pregnancies … and fractured families — why would Beyoncé do that? I believe an entertainer like Beyoncé has an obligation to protect children," he added, "not put out exploitative garbage that, you know, harms impressionable children. I think Beyoncé, what she has done here, is inexplicable."
FOLLOW MORE IBT NEWS ON THE BELOW CHANNELS