Billie Eilish, Bhad Bhabie No Longer Speaking, Chances Of Collaboration Slim For This Reason
KEY POINTS
Bhad Bhabie and Billie Eilish became friends following XXXTentacion's death in 2018
Eilish and Bhabie have since drifted apart, but the latter said they had no feud with each other
Bhabie speculated that Eilish's team won't let the Grammy winner collaborate on a song with her
Bhad Bhabie recently got candid about her friendship with Billie Eilish, admitting that they were no longer speaking to each other.
When asked if she and Eilish were still friends, Bhabie, whose real name is Danielle Bregoli, said their bond was no longer as strong as it was a year ago but made sure to clarify that they had no beef with each other. The rapper also shared her speculation on the reason Eilish no longer associates with her.
"People always wanna act like we have problems or we have beef," she said in a new interview with Entertainment Tonight.
"No, I just feel like either someone got into her ear about me and made her think that I was a bad person or she was getting too big she didn't want to associate herself with my brand and that's perfectly fine," she added. "I understand that, but it's just like you have friends and they disappear. But I'm not mad at her, she's not mad at me. It is what it is."
Bhabie told ET last year that she and the Grammy-winning singer bonded following XXXTentacion's death in 2018, revealing that Eilish came to her home and they listened to music together. The 17-year-old said that after they had cried together that day, they had been close friends.
Despite having drifted apart and no longer speaking to each other, Bhabie said she still supports Eilish's music. When asked if there was a chance for collaboration between them in the future, Bhabie said this was not for her to decide.
"That's not on me," she said, laughing. "I don't think her team will ever get her close to me."
Bhabie explained that there were many who don't want to associate with her brand but added that she "gets it."
"People think I'm just this evil devil child, so I understand," she told ET. "If there was a kid in school that I thought was crazy I won't let my kid hanging out with them either."
Bhabie released a new single titled "Do It Like Me" in October, and it has been viewed over 1.7 million times. Talking about her latest release, Bhabie said it still feels good despite having been putting out music since she was 13.
Meanwhile, Eilish just dropped a new track, "Therefore I Am," Thursday. The official music video received 6.4 million views in less than 12 hours.
The video was directed by the 18-year-old and five-time Grammy winner and was shot at the Glendale Galleria shopping mall, Variety reported.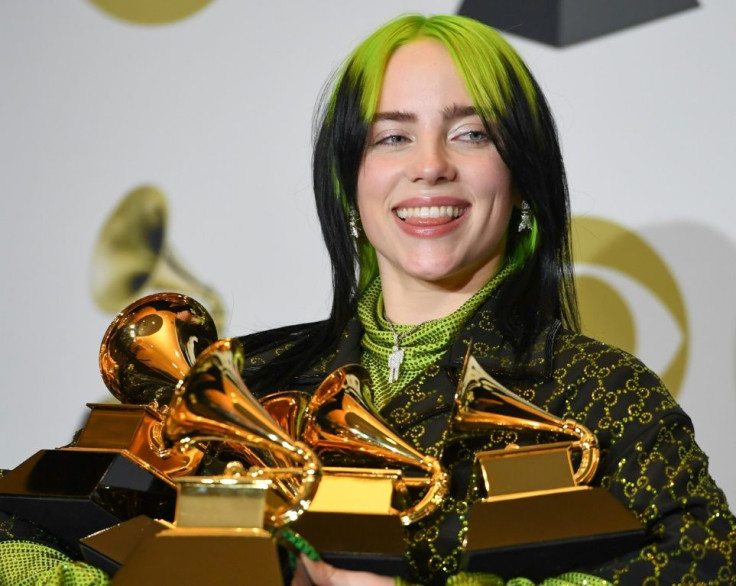 © Copyright IBTimes 2022. All rights reserved.
FOLLOW MORE IBT NEWS ON THE BELOW CHANNELS