Billie Eilish Sings 'Happier Than Ever' With The Count For 'Sesame Street' Season 52
KEY POINTS
Eilish and The Count used the tune to sing about the number two
The episode where Eilish appears with The Count is set for airing in June next year
Last month, Eilish appeared as Sally in "The Nightmare Before Christmas"
Billie Eilish sang a special version of her hit tune "Happier Than Ever" with the "Sesame Street" character, The Count, as part of the show's 52nd season premiere.
"When I'm counting with you, I'm happier than ever," Eilish began. "Numbers sound so much better," The Count responded.
The pair began counting various things together including two taps of shoes, two of Bert's sweaters (as Bert shivered in his undershirt) and two apples, with Elmo giving one to a friend. The song closes with The Count saying, "The number two!" followed promptly by lightning effects and his signature laugh.
The show's official YouTube account shared a peek into the duet showing the 19-year-old, seven-time Grammy winner sitting on the show's famous front stoop with The Count. The pair sang an altered version of Eilish's song with a special focus on the number two.
The short clip also features other "Sesame Street" characters, Big Bird and the Two-headed monster.
The premiere of the 52nd season of "The Sesame Street" is set to air on Thursday on Cartoonito on HBO Max. The episode where Eilish appears with The Count is scheduled to be aired on June 16, 2022 as per Variety.
Ahead of her appearance for "Sesame Street," Eilish happily shared a snippet of the segment on her social media accounts.
"Watch Billie sing a special version of 'Happier Than Ever' with The Count on @sesamestreet," she captioned her Twitter post.
This is not the first time Eilish has appeared in a children-themed show.
Last month, Eilish starred as Sally in a live-to-film concert performance of "The Nightmare Before Christmas." She performed alongside composer Danny Elfman who reprised his role of Jack Skellington at the Banc of California Stadium in L.A.
The "Bad Guy" singer donned a patchwork dress and had "stitches" on her arms much like Sally's appearance in the Disney animated film.
On her Instagram page, Eilish wrote, "this was the coolest thing I've ever gotten to do. thanks for letting me be a part of it. I never stopped smiling all weekend!! THANK YOU YOU DANNY!!!___ love sally."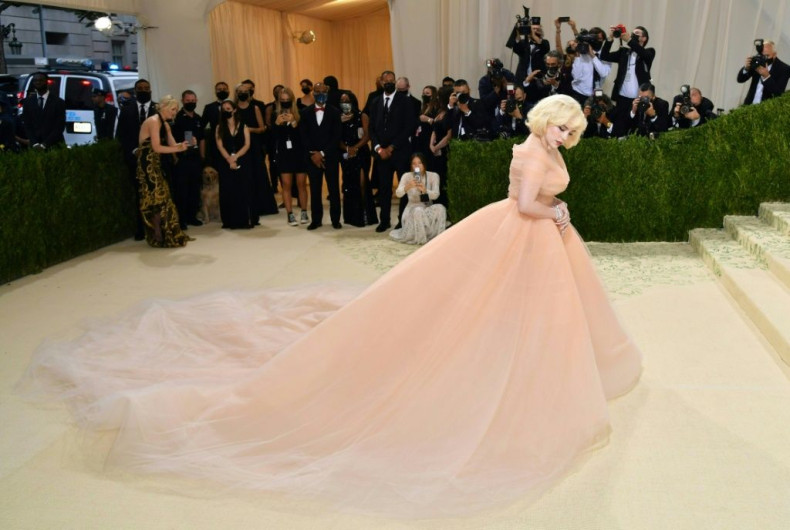 © Copyright IBTimes 2022. All rights reserved.