Billionaire Dogs Club NFT Scam: Influencer Laurent Correia Allegedly Party To $1M Rug Pull
KEY POINTS
The Billionaire Dogs Club NFT project was launched in December 2021
French influencer and reality TV star Laurent Correira is one of its influencers
An investor revealed the NFT was a scam in January 2022
French influencer and reality TV star Laurent Correia allegedly played a crucial role in the Billionaire Dogs Club Non-Fungible Token (NFT) scam and used the proceeds to purchase several expensive NFTs.
Damning details linking the French influencer to the Billionaire Dogs Club's rug pull and proof of him cashing in from its proceeds were shared on Twitter by on-chain sleuth Zachxbt. In the Twitter thread, the self-acclaimed 10x rug pull survivor detailed where the proceeds of the scam NFT project went and underlined that Correira received $400,000 of the $960,000 money siphoned from investors.
To add salt to the injury, Correia reportedly spent the funds to purchase expensive NFTs, including the Mutant Ape Yacht Club 18272, CloneX and Doodle. He flaunted these digital assets in his Instagram story.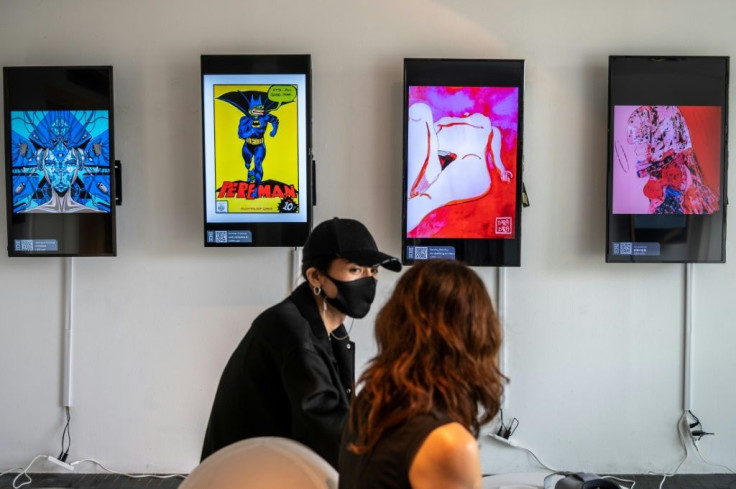 His Instagram posts featured images showing him "constantly flexing with zero remorse." It appears that the influencer is in Dubai, based on his social media activities and Zachxbt tagged the Dubai Police on Twitter to alert them and seize Correia.
But how did the Twitter user know all these? Apparently, it was Correia's activities on the blockchain that revived hopes of tracking the $960,000 proceeds from the Billionaire Dogs Club NFT project. Unlike others who craftily hid their crime by using other wallets, the French influencer used the same wallet that received the $400,000 funds to purchase those expensive NFTs.
The Billionaire Dogs Club NFT project was launched in December 2021 and used influencers and promotions, including luxury car giveaways, to lure investors. It was initially planned to feature 6,500 NFTs for 0.1 ETH during pre-sale and 0.2 ETH on commercial launch.
However, a week after the minting, the team disappeared, deleting its official website and Discord account. Dubai businessman Mohammad Amin revealed the scam in an interview with PureBreak in January and accused Correia of deceiving him and other investors who banked on the several promises of the project.
The French influencer allegedly flaunted his flashy lifestyle on his social media accounts to lure investors. He also told investors that Lebron James and Kanye West were involved in the NFT project. But, like all other scammers, Correia disappeared.
The Billionaire Dogs Club NFT project is another reminder of the growing number of rug pulls and the need for regulations in the industry, especially in the NFT space. The widespread use of influencer marketing, particularly in crypto, underlines why several countries like Australia regulate financial influencers.
© Copyright IBTimes 2023. All rights reserved.