Billionaire Oil Heir Jason Davis Dies Of Suspected Drug Overdose
KEY POINTS
Billionaire oil heir Jason Davis has passed away at 35
His grandfather once owned 20th Century Fox and Pebble Beach Golf Links
Authorities suspect Davis died of drug overdose
Jason Davis, billionaire oil heir and voice of Mikey Blumberg on Disney's "Recess" passed away over the weekend at the age of 35.
Radar reports that Davis was found unresponsive by a friend at his Los Angeles home. While an official cause of death is still pending, it is widely believed that Davis passed away from fatal drug overdose.
The grandson of late industrialist tycoon and Marvin Davis and philanthropist Barbara Davis, Davis fought a long and highly publicized battle with addiction. Four years before his death, he was featured on VH1's "Celebrity Rehab with Dr. Drew" in 2010 to deal with his addiction to heroin, Oxycontin and Xanax.
On the reunion show, Jason admitted he relapsed twice, but he was finally sober. Still, he was arrested in January 2011 for drug possession and was later charged with felony possession and being under the influence of narcotics.
In 2012, a video surfaced of Davis shooting heroin into his foot in a Los Angeles hotel room. Six years later, he had hit rock bottom and was seen hanging out at a seedy Los Angeles motel with red marks on his arms and sores and bruises all over his body and wearing the same clothes for five days straight.
Jason's grandfather is the founder of Davis Petroleum and former owner of 20th Century Fox and the Beverly Hills Hotel, as well as Pebble Beach Golf Links.
Jason's mother Nancy issued a statement following the tragic news. "I am so heartbroken to share the saddest news of my life that my son Jason Davis passed away this morning in Los Angeles. Jason had a true heart of gold with such a zest for life," Nancy told the Hollywood Reporter in a statement.
"He was such a caring soul to everybody who ever knew him. He loved his friends and his family above all else. We ask for privacy as we take time to grieve this most devastating loss."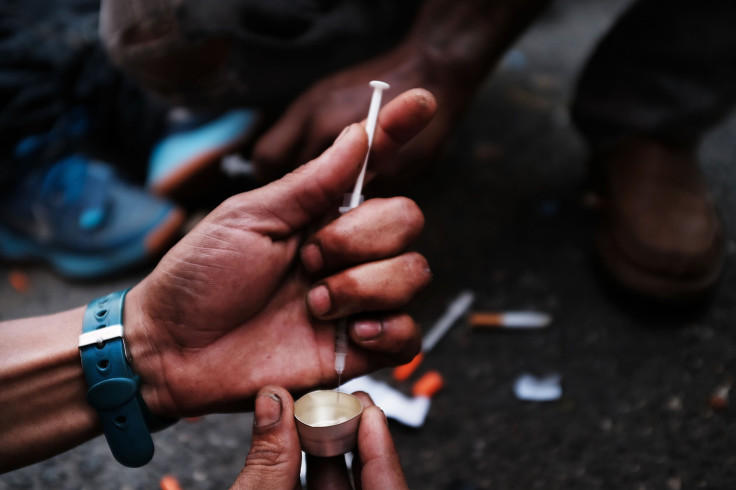 © Copyright IBTimes 2023. All rights reserved.