Binance To Release New Cristiano Ronaldo NFT Collection Featuring Most Memorable Goals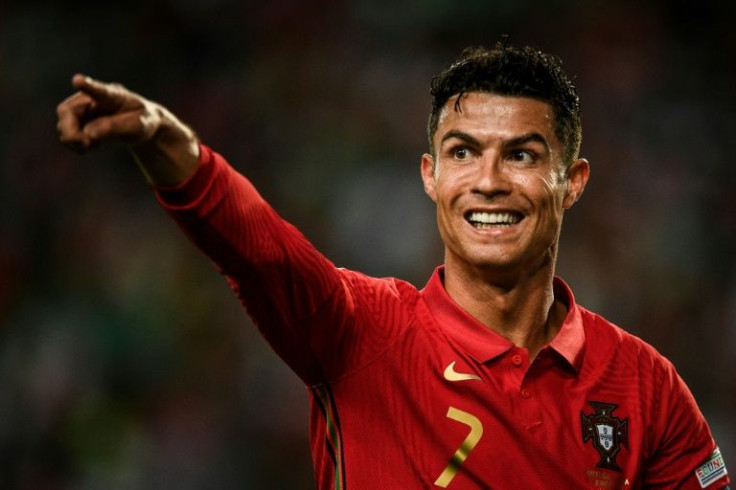 Binance is launching its next NFT collection with Cristiano Ronaldo a few months after the inaugural launch with the soccer superstar was a major hit.
The new ForeverCR7: The GOAT NFT collection will release on July 3 and feature memorable goals of the world's all-time top goal scorer, who has 838 goals credited to his name, according to a Thursday press release.
Fans will get a chance to own 29,000 NFTs with goal numbers and memories of some of Ronaldo's most career-defining goals like #806, which made him the world's top goal scorer, and #649, which the legendary player calls his best goal.
Binance, the world's largest cryptocurrency exchange, entered a multi-year agreement with Ronaldo and dropped the first collection in November. The collection was completely sold out within the first week.
"As the first drop was the most successful athlete NFT collection of all time, we wanted to keep building and creating more value for our community with this second collection," Binance Co-Founder and Chief Marketing Officer Yi He said.
The new collection promises perks and rewards to fans, a few of whom will even get the chance to have in-person training sessions with the soccer player himself.
"This CR7 NFT collection, made by Binance, is a remarkable piece of artwork that not only celebrates the 'Greatest of All Time' but also showcases a real-world use case of how Web 3.0 is revolutionizing the sports and entertainment industries," the co-founder said.
Ronaldo said he is looking forward to seeing the response to the collection.
"It is great to have the opportunity to collaborate again with Binance on this project for my fans, especially those that have cheered me on since those early goals," he said. "Creating this collection and reflecting back on my career highlights has been very rewarding, and I can't wait to see the response to the collection and have the chance to train with a lucky few."
The collection, featuring artwork for 20 of Ronald's most memorable goals, is divided into four categories based on their rarity: Super Super Rare (SSR), Super Rare (SR), Rare (R), and Normal (N), according to Cryptosaurus.
Each rarity level has its own set of exclusive perks like personalized messaging from Ronaldo, videos describing the goals, guaranteed access to future CR7 NFT drops, and more.
The SSR or highest value NFTs will include an in-person training session with Ronaldo as well as tickets to an upcoming Binance Blockchain Week.
There are 7 SSRs in total, and 6 of them will be sold in an auction, which will remain open for 48 hours on the Binance NFT marketplace. Bidding prices start at 15,000 USD.
The remaining SSR out of the 7 will be sold at a later date.
The collection also includes 120 SR (starting at $200) and 1,200 R NFTs (starting at 30 USD). These will be up for sale on the Binance marketplace via a Subscription Mechanism.
As for the remaining 28,000 Normal NFTs, fans will be able to access them exclusively with the ForeverCR7 Box priced at $10.
© Copyright IBTimes 2023. All rights reserved.