Bindi Irwin's Late Dad Steve Would Have Been A 'Good Grandpa': Report
KEY POINTS
Bindi Irwin's dad Steve would be over the moon and insanely excited about her baby
Terri Irwin joked that if her husband were still alive, he would wear khaki to all family milestones
Bindi's younger brother, Robert, admitted that he would spoil his upcoming niece
Bindi Irwin spoke about her late father Steve Irwin and what he would have been like as a grandfather if he were still alive.
Bindi and her husband Chandler Powell are expecting their first baby together. In an interview with Entertainment Tonight ahead of the new season of "Crikey! It's the Irwins," she opened up about her late dad. She was positive that Steve would have been "over the moon" to have his first granddaughter.
"He would've been a good, good grandpa. Yeah, he really would've been," she told ET. "I don't think we would've ever seen our daughter. He would've just whisked her away into the zoo and it would've been perfect. But it is so nice that we'll be able to introduce her to her grandfather through all of the documentaries. It's really special."
Her mom, Terri Irwin, also believed that her late husband would have been overjoyed. She also joked that Steve would have worn khaki to every occasion and family milestone, including Bindi's wedding.
"He'd be over the moon," Terri said. "I will say one thing for sure is you would never have to wonder what he would've worn during any of the milestones. He would've worn khaki to the wedding, khaki to everything."
Bindi's younger brother Robert Irwin added that his dad would be "insanely excited" about the upcoming addition to the family. He also said they would make sure that his legacy would continue down to their new little wildlife warrior. When asked about his niece, Robert admitted that he would like to spoil her.
"I am just so excited! I can't wait to just throw her in with absolutely everything. She is gonna be -- ah, I'm so excited!" he said. "She can have whatever she wants and do whatever she wants! It's gonna be awesome."
Bindi and Chadwell announced that they were expecting their first baby in August on Instagram. The couple shared a little khaki shirt matching their tops.
"Chandler and I are proud to announce that we're expecting! It's an honour to share this special moment in our lives with you," Bindi said. She was still in her first trimester during the announcement and said her baby is due in 2021.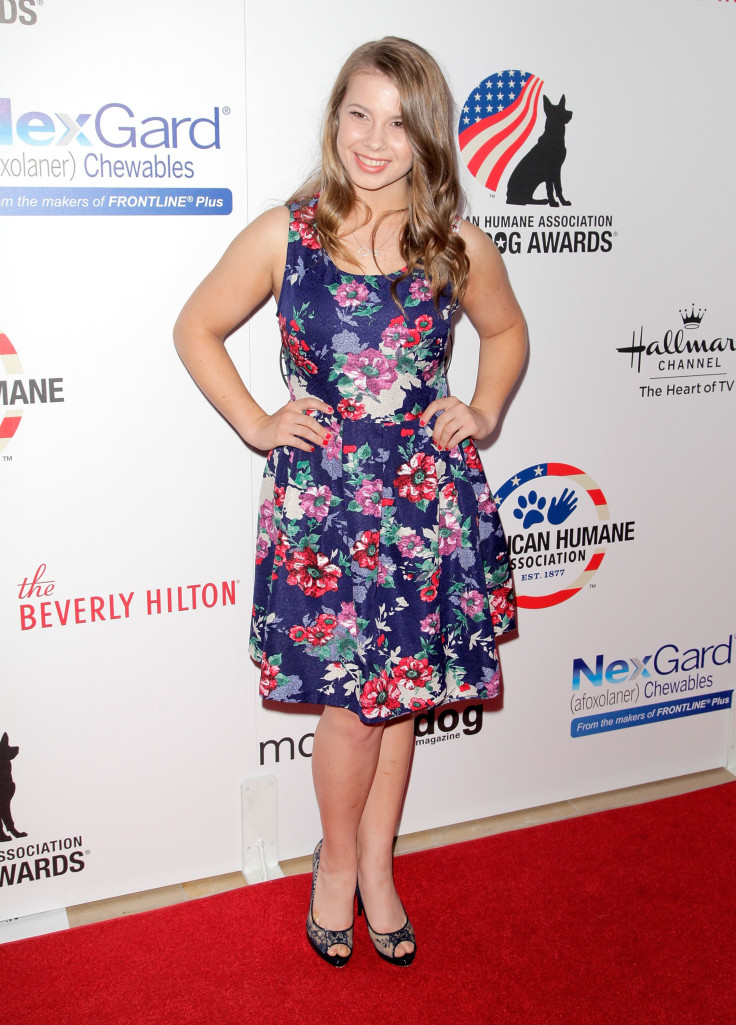 © Copyright IBTimes 2023. All rights reserved.