'Halo 4' Release Date: Trailer And Leaked Art Reveals Multiplayer Map, But 'Halo 2' Most Popular [VIDEO]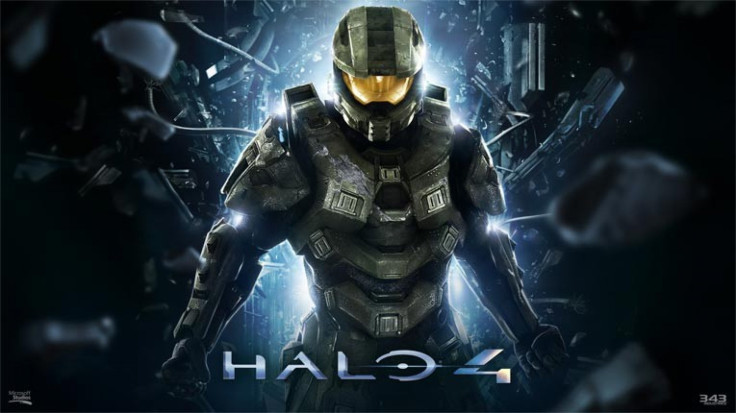 The widely popular first person shooting franchise Halo is expected to launch its fourth installment in the second half of this year, and fans are anticipating the release. New concept art has just leaked revealing the game's upcoming multiplayer map.
We explored several ideas for the theme, including a space platform, a spooky science experiment, and a jungle-bound UNSC facility for the bio research, read the Halo Waypoint official blog. We settled on the space platform idea, which eventually evolved into a stratospheric gas-mining ship.
The concept art depicts the space age feel that the developers were aiming for, with aerial asteroids circling a massive ship structure. The Halo blog also revealed that inspiration for the design came from various sources, such as oil refineries, NASA imagery of gas giants, naval shipyards and aircraft carriers.
Although gamers are anticipating the release of Halo 4, they haven't neglected its predecessors. According to USA Today, video game players have logged 20 billion matches for the first-person shooter since 2004. An info graphic from Bungie studio revealed some interesting statistics, revealing that over 5.2 billion players participated in matchmaking games online via Halo 2. The most played game in the series was Halo 3 with 11.5 billion, and Halo: Reach came in last at 3.9 billion players.
This isn't the only bit of potential screen art to leak onto the Internet. At the end of March a high-resolution video gave fans a glimpse of the Halo 4 universe. The artwork offers a closer look into the docking bay into which ships will be dispatched.
Since multiplayer is a large part of the gaming experience for Halo fans, the map layout for those stages is sure to be a critical aspect of the gameplay. An official release date has not been set yet for the series reboot, but developers 343 Industries have stamped the game with a general holiday 2012 arrival. This will put it at competition with other holiday arrivals such as Assassin's Creed 3, which will take place during the American Revolution.
Check out the Halo 4 trailer below.
© Copyright IBTimes 2023. All rights reserved.