?Call of Duty: Black Ops 2? Release Could Create Legal Issues For Activision, Will It Delay The Game?s Launch?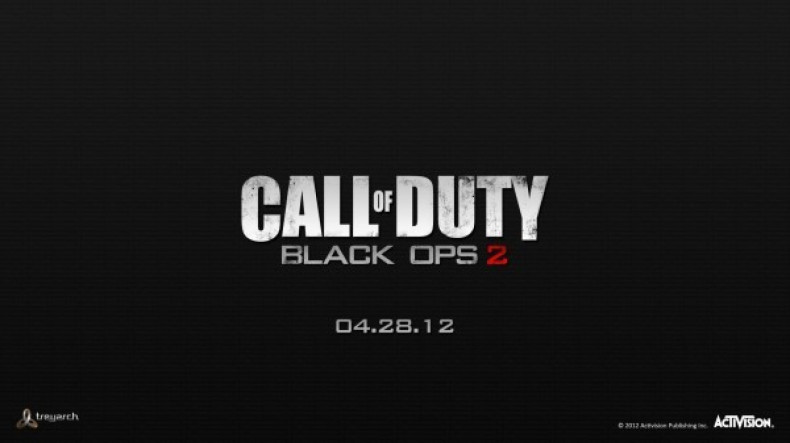 Treyarch recently announced their next venture into the Call of Duty franchise, confirming rumors that the game will be a sequel to their 2010 title. Black Ops 2 is slated for a November 2012 release, and fans are gearing up for the Los Angeles based Cold War shooter. However, Activision could be facing some legal troubles over the new game's setting.
According to Game Informer, over two years ago details of a lawsuit between Infinity Ward and Activision began to surface, with one point stating that Call of Duty titles set after Vietnam would be exclusive to Infinity Ward. The video game magazine obtained court documents that include a clause printed in Infinity Ward's Memorandum of Understanding (MOU). The clause reads as follows:
Activision will retain authority and responsibility over all titles within the 'Call of Duty' franchise (specifically excluding any 'Call of Duty' title set in modern day (post Vietnam). the near future or distant future, which shall be under the authority of IW consistent with and subject to Sections 2(a) and (b)). including all creative, development and publishing decisions; provided that IW will be entitled to receive a residual IP bonus and a technology bonus from products published under the 'Call of Duty' brand as outlined in Section 3(d).
Call of Duty: Black Ops 2 will be set in the year 2025, which falls under the distant future category included in the clause. Game Informer notes that the two companies have previously had a stressful relationship, and that Treyarch may be feeling too confined under the restrictions set in place. There are several indications of this, such as the inclusion of guns that weren't designed or made available until the late 1980s or 1990s in the original Black Ops, prompting Infinity Ward to complain. Another complaint involves an email from an Activision representative suggesting Modern Warfare Origins as a title for Black Ops, attempting to run on the success of the Infinity Ward-owned game. The company's MOU also states that they have the rights to anything featuring the Modern Warfare title.
The trial has yet to occur, so it is unclear if there will be any ramifications or legal issues set in place. Game Informer's Dan Ryckert spoke with Eric Chad, an intellectual property attorney with the firm Merchant & Gould.
[Pulling Black Ops II from the shelves] is likely a possible remedy, he said. This does occasionally happen, but I think it is much more likely that the remedy would be some sort of damages payment, like a forced royalty.
He continued to say that at this stage in the game's development, it could be difficult to halt the process if legal troubles were to arise.
It seems like 'Black Ops 2' is likely substantially complete, Chad said to Game Informer. That might make it hard for the court to order them to change it. Much more likely would be either of the remedies you discussed above...Damages, in my opinion, are the most likely.
Before the second Black Ops title was even announced, Activision found themselves in a different legal battle with Infinity Ward. On April 27th the Infinity Ward Employee Group filed a lawsuit in Los Angeles Supreme Court against Activison for an alleged breach of contract and a breach of the implied covenant of good faith and fair dealing, according to G4. The company is seeking unpaid royalties from Activision.
Activision owes my clients approximately $75 million to 4125 million dollars, Bruce Isaccs, an attorney for Infinity Ward at Wyman & Isaccs said to G4 in April. Activision has withheld most of the money to force many of my people to stay, some against their will, so that they would finish the delivery of 'Modern Warfare 3.' That is not what they wanted to do. Many of them. My clients' entitled to their money. Activision has no right to withhold their money--our money.
As of now, it is unclear what kind of action Infinity Ward will take, if any at all, against Activision regarding Call of Duty: Black Ops 2. Activision reps have no commented on the matter.