Bitcoin, 5 Top Cryptocurrency Prices Fell 13-23% In 7 Days
It has been another tough week in the cryptocurrency markets as prices continue to fall, mainly led by bitcoin. The top six cryptocurrencies by market capitalization have seen a double-digit fall in value in the last seven days. Bitcoin fell by 13 percent, XRP by 16 percent, ethereum by 15 percent, bitcoin cash by 22 percent, stellar by 23 percent, and EOS by 17 percent.
As Wednesday started, bitcoin was trading at a little above $3,800. The currency was trading at $4,100 Monday, having recovered from below $4,000, but fell below $3,700 the same day. Over the past 24 hours, however, bitcoin gained about 3.41 percent.
Ethereum — the third largest cryptocurrency by market cap — fell as low as $111 early Wednesday, representing a fall of almost 91 percent from January, when it was trading well above $1,300.
"It would appear that irrespective of your standpoint (i.e. trader, analyst or investor) on ethereum, huge amounts of caution currently prevail with nobody really willing to make the first move until the future perhaps becomes a little clearer. All in all, a long consolidation period is perhaps on the horizon now, and with retail investors most likely scarred by recent activity, any bullish upturn will have to be driven by institutional demand," David Thomas, cofounder of GlobalBlock, a London based cryptocurrency broker, told International Business Times.
He added it would appear that the end to 2018 may well be bearish for many investors even in stock markets, and not just for those invested in cryptocurrency.
"There is also some small solace to be taken that it is not just crypto that continues to come under pressure with FAANG stocks (Facebook, Amazon, Apple, Netflix, and Google) all now firmly in bear territory having shed over $1 trillion of value from their yearly highs meaning they are collectively down more than 20 percent," Thomas told IBT.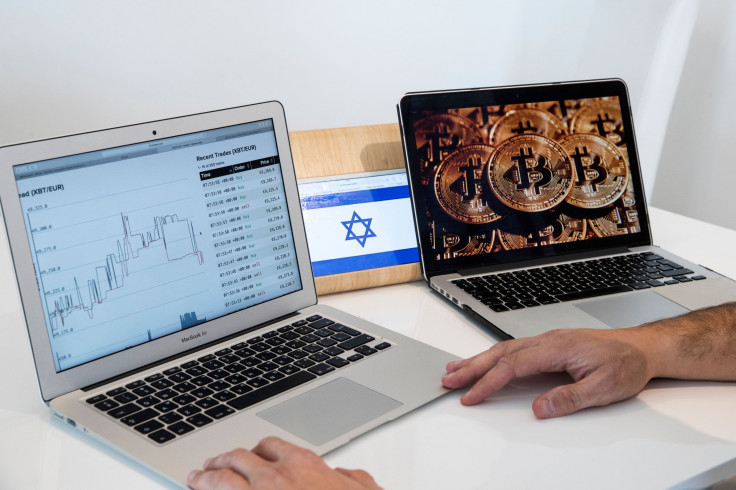 Ripple, the common name for the XRP digital token, was trading at $0.50 just past midnight Wednesday, and overtook ethereum — which has a market cap of $11.5 billion — once again as the world's second largest cryptocurrency with a market cap of $14.6 billion, something it has done a number of times over recent months. XRP saw a 3 percent increase in price in the last 24 hours.
Coinmarketcap updated its listings to include bitcoin SV — hard fork of bitcoin cash — which has a cap of just around $1.5 billion and is trading down 23 percent in the last 24 hours with the price at $87. This new addition is the 9th largest cryptocurrency, above monero and cardano.
Last week, there was some uncertainty about the real reasons behind the price decline. One popular theory assigned it to the ongoing bitcoin cash fork and its obstacles that continue to dominate the cryptocurrency industry. Peter Brandt, a commodity trader and technical analyst, said on Twitter he held a relatively bullish view for the long term: "Bitcoin is entering the stage of its life cycle when stale and weak money capitulates and strong hands accumulate strategically."
In an interview with Financial Times on Friday, Mike Novogratz, ex-Goldman Sachs partner and founder of digital assets merchant bank Galaxy Digital, said he expected cryptocurrencies to "flip next year"
© Copyright IBTimes 2023. All rights reserved.