Bitcoin Surges To Almost Two-Week High After Grayscale Secures Victory Against SEC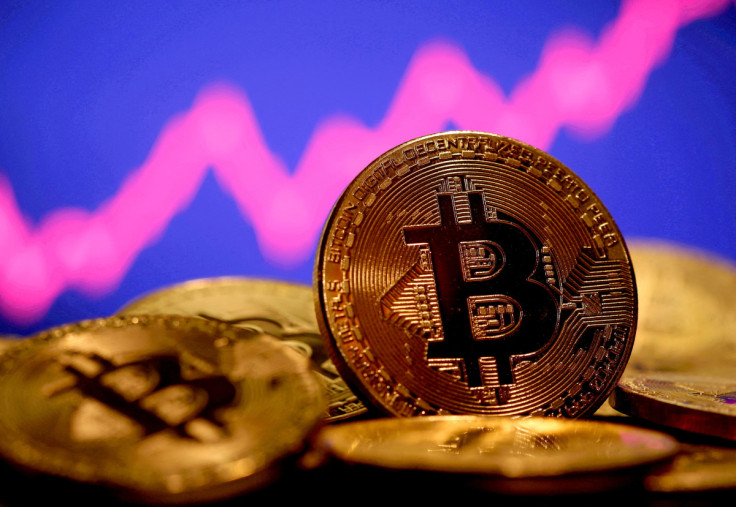 Bitcoin (BTC), the world's largest crypto asset by market capitalization, traded near its two-week high price Tuesday after a federal court ruled in favor of Grayscale Investments over its attempt to convert its Grayscale Bitcoin Trust (GBTC) into an exchange-traded fund (ETF).
On Tuesday, the cryptocurrency king experienced a gain of over 7%. At one point, it was trading at $28,000, and within 30 minutes of the announcement of the federal appeals court ruling, it gained around $1,700. This news revitalized the trading environment, which had been stagnant for the past few weeks.
A three-judge panel for the District of Columbia Circuit Court of Appeals favored Grayscale Investments in its legal battle against the U.S. Securities and Exchange Commission (SEC).
The court said that the SEC was wrong in rejecting Grayscale's application to launch an ETF using the Bitcoin spot price as its basis, noting that "the denial of Grayscale's proposal was arbitrary and capricious because the SEC failed to explain its different treatment of similar products," an unverified copy circulating online stated.
"We therefore grant Grayscale's petition and vacate the order," the court ruled.
It is worth noting that the latest ruling does not guarantee a spot Bitcoin ETF in the U.S. but rather a grant on Grayscale's petition for review of its application, which the financial regulator previously rejected.
"The judiciary has sided with Grayscale against the SEC in a major win for the crypto finance industry. While this doesn't mean that Grayscale's spot BTC ETF is approved yet, it is a highly bullish signal that the SEC's aggressive enforcement measures against crypto firms are being tempered against the U.S.'s robust legal frameworks," Rachel Lin, CEO and co-founder of SynFutures said in a note to International Business Times.
"While the BTC price jumped immediately after the news, that initial enthusiasm is already moderating slightly. And we're yet to see BTC break out of its recent ranging pattern, with 25,000 as its lower limit and 31,500 as its upper limit. Hopefully, we'll have more good news in the coming days to build on this current upward momentum," Lin, who is also a veteran of both the TradFi and CeFi markets, further said.
As of 3:28 a.m. ET on Wednesday, BTC was trading up at $27,440.09 with a 24-hour trading volume up by 184.60% at $30.89 billion, representing a 5.52% increase in the last 24 hours and a 5.1% gain over the past seven days.
Based on the latest data from CoinMarketCap, Bitcoin's total circulating supply stands at 19.47 million BTC, with its value up by 5.41% at a $534.29 billion market cap.
© Copyright IBTimes 2023. All rights reserved.