Blac Chyna-Future Update: How Rapper Reportedly Responded To Rob Kardashian Dating Rumors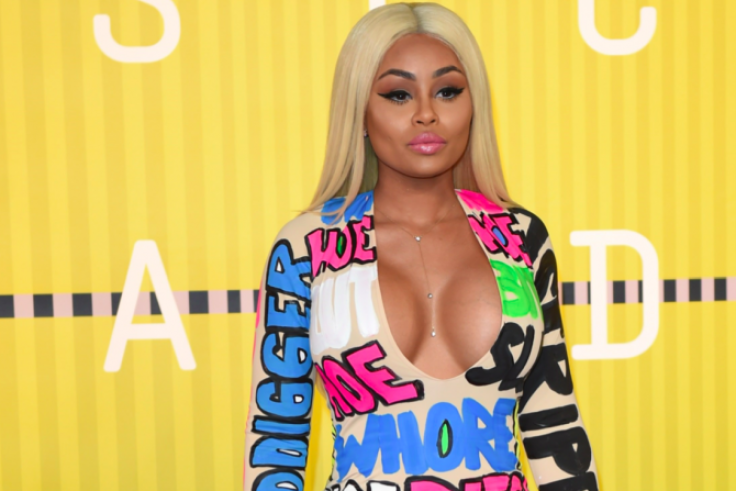 While most people were shocked Blac Chyna posted a photo of herself in Rob Kardashian's arms Monday, there was one person who didn't care: Future. She and the rapper purportedly dated in October, but he's not worried about the model spending time with the only Kardashian brother, Hollywood Life wrote in an exclusive report Tuesday.
That's because "she can get with anyone she wants," an insider told Hollywood Life, adding: "Future knows he can still have rich sex with her at the drop of a dime. That ain't changing." For those who might not know, "Rich sex" is a reference to the Future video Blac Chyna appeared in.
Even though Blac Chyna, 27, is with Kardashian, 28, the rapper is focused on his music. "Future's got his mind on his bandz and bandz only. Blac doing her thing with Rob isn't affecting him or distracting him from his money," a source said.
After the model got a tattoo of his name on her hand in October, Future tweeted that he was single. That could have been because the star doesn't get attached to people he dates. "Future isn't the type of man who gets emotionally invested in women -- he's not that dude. And he damn sure isn't about to get caught up in the drama between Blac and the Kardashian family," the source said.
Some speculated Blac Chyna was using Kardashian to get back at his sisters, and Future isn't interested in any of the rumored drama. "Whatever Blac's doing with Rob is her business. Future's always told Chyna he wasn't trying to be her man like that and he feels he still has her right where he wants her -- at his beck and call," the anonymous insider revealed.
While Future isn't sweating Blac Chyna's new relationship, Kylie Jenner is infuriated. "Kylie is livid," a source told People on Tuesday. "She feels super betrayed and can't understand why someone in her own family would stab her in the back like that."
Jenner, 18, is currently dating Tyga. He shares a 3-year-old son with Blac Chyna. The two women feuded on Instagram for months after Tyga dumped Blac Chyna for Rob Kardashian's youngest sister.
Follow me on Twitter @mariamzzarella
© Copyright IBTimes 2023. All rights reserved.