Blac Chyna And Rob Kardashian Reportedly Break Up: Was Split The Reason Family Didn't Invite Her To Baby Shower?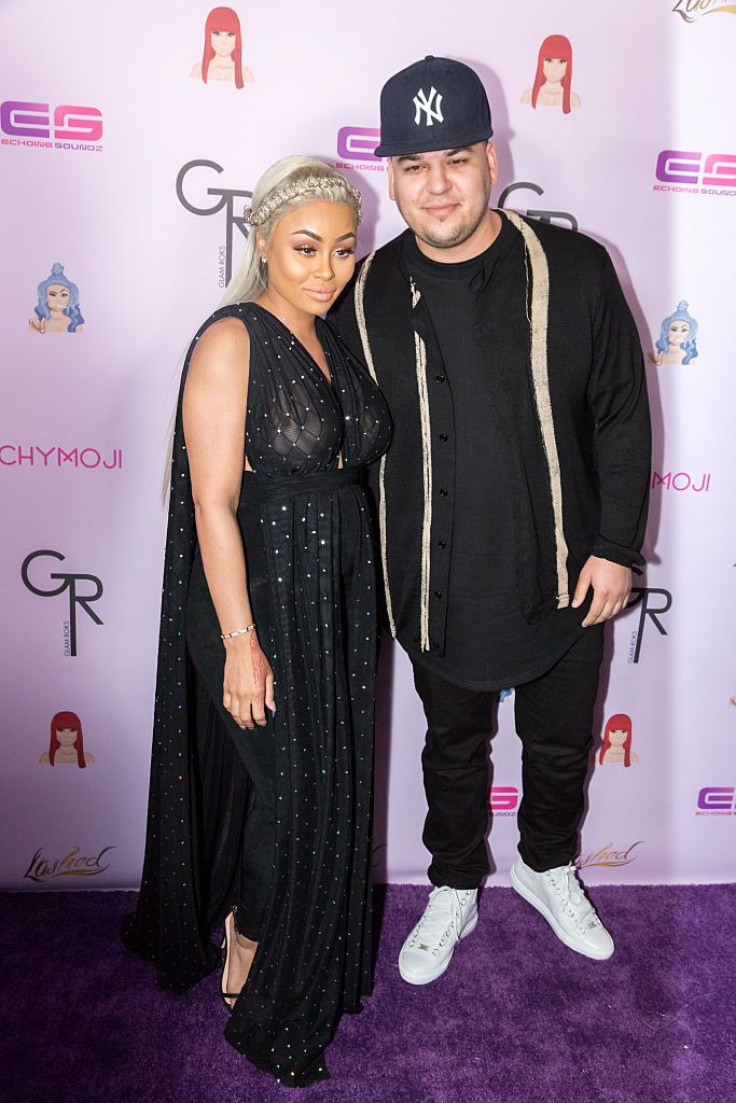 On Monday night, Rob Kardashian took to Twitter to call out his family for not inviting Blac Chyna — the mother of his child-to-be — to his baby shower. Rob took his anger one step further and posted what he claimed was his sister Kylie's phone number. "I ain't hacked either this Rob dog lol," he wrote.
Now, it appears that his sisters may have had a perfectly good reason for not inviting Blac Chyna. According to TMZ, Rob and Chyna have broken up and have not been speaking for months. The site claims that his sisters were planning on throwing him a separate party due to his separation from Chyna.
But E! News tells a different story. The site reports that Blac Chyna confirmed her own baby shower on Snapchat on Monday. "Kendall and Kylie were invited and had RSVP'd to attend," a source said. But since Chyna was having her own party, the Kardashian sisters wanted to throw Rob a "DILF" party.
The source claims that Rob was going be unable to attend the party being thrown in his honor and wanted Chyna to go for him instead. "Rob couldn't attend, so Chyna was going to attend and Kim [Kardashian] said if Rob didn't go, then Chyna couldn't go. It sounds like that's what caused the argument," claims the E! News source.
With the baby expected to arrive in a month, if Rob and Chyna did break up, it would make sense to keep it a secret, seeing as their E! Network show, "Rob & Chyna," still has three, hour-long episodes left to air, with the next one airing on Oct. 2.
Neither Rob or Chyna have publicly comment on the reports yet. Regardless of the rumored breakup, it's not Rob's first time coming to Chyna's defense in public. In an interview with "On Air With Ryan Seacrest," Rob clarified rumors claiming he only got with Chyna to spite his family.
"People probably think we did something out of spite or something like that, some crazy negative stuff, which never in a million years [would I] have a child out of spite. Everything just happened," he said.
© Copyright IBTimes 2023. All rights reserved.