'Black Clover' Chapter 269 Spoilers, Release Date: Liebe's True Intentions
KEY POINTS
Liebe the Anti Magic Devil prepares to fight Asta
Liebe wants to steal Asta's body
"Black Clover" Chapter 269 is set to release on Oct. 25
Liebe or Anti Magic Devil reveals his true desire as he prepares to fight Asta. "Black Clover" Chapter 269 is expected to showcase the battle between Liebe and Asta.
This article contains spoilers
Toward the end of the previous chapter, Liebe reveals how he is tired of the devils and wants to kill them all. Moreover, Liebe wants to take over Asta's body after defeating him in "Black Clover" Chapter 269 and hunt down the devils.
"Black Clover" Chapter 268 opens with Asta telling Nacht that just because somebody is a devil, doesn't mean he is a bad person. Anti Magic Devil shares his backstory in the chapter titled "Devil."
He reveals that devils are born in the underworld, and from the time they are born, they have a designated spot in the order. Unfortunately, there is no way to change it.
Liebe states that the underworld is a boring place and to pass time, the devil on top bullies the ones beneath them. Now, Liebe was born without magic and was placed at the bottom making him an easy target for other devils.
He reveals that a devil loves to toy with humans and wants to go to the other world where humans reside.
One day, a higher devil pushes Liebe at the gate of the underworld and since he has no magic, he goes right through and lands in the other world.
He recalls how the villagers loathed and feared him because he was a devil, and many decided to call the Magic Knights on him.
In "Black Clover" Chapter 268, humans armed with powerful magic chase him and as he saves his own life. Liebe passes out in the forest and finds himself in a cabin.
He is rescued by a woman named Licita. Liebe is shocked that she is not afraid of a devil.
She tells him that her body can steal magic and life from whatever is near her and since he has no magic and he is a devil, he is not losing his life to her.
Licita adopts Liebe and raises him like her child. However, after Lucifero takes over Liebe, things get complicated and Licita decides to seal Liebe in a grimoire. She promises Liebe that when he comes out of the grimoire, he will be extremely powerful.
"Black Clover" Chapter 269 is scheduled to release on Oct. 25. The digital copy of the latest manga chapter is available on Viz and Manga Plus.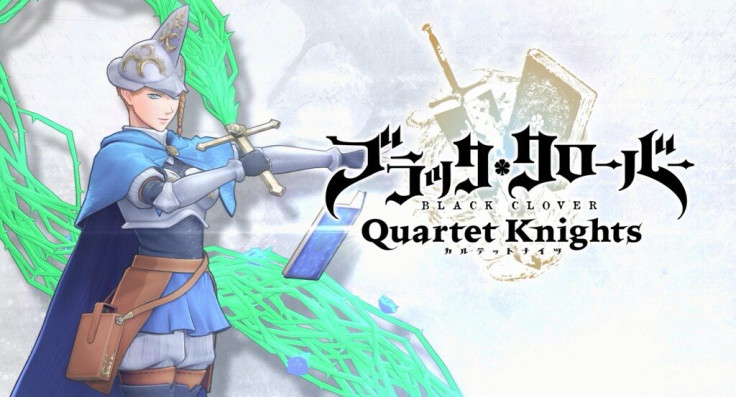 © Copyright IBTimes 2023. All rights reserved.