'Black Clover' Chapter 309 Spoilers: Yuno Challenges Zenon Zogratis
KEY POINTS
Yuno set to face Zenon
"Black Clover" Chapter 309 is releasing Sunday
The chapter will be available on Viz and Manga Plus
Yuno Grinberryall is determined to save his captain, Yami Sukehiro, and the others. The leaks, spoilers and raw scans of "Black Clover" Chapter 309 are expected to arrive this Thursday and fans are hopeful the new chapter would focus on Yuno's retaliation against Zenon.
Yuno, who is armed with his grimoire, announces he will be crowned as the Magic Emperor. He also proclaims Zenon will lose this battle.
In the previous "Black Clover" chapter, Finral realized Langris wouldn't last long and they needed to settle the matter as quickly as they could. Meanwhile, Zenon knew how fast Finral was when teleporting. He was also aware of what Finral and Langris were after.
Zenon announced he would end them when they would appear in front of him. Langris and Finral got closer inside Zenon's Mana Zone and attacked him. Finral noted he used the Mana method to boost their speed and Langris' magic moved through space.
He added it was impossible for the opponent to stop the attack. The scene changed to Yuno lying on the ground inside the castle. He started looking for Finral and Langris.
Yuno found out Zenon defeated his friends. Meanwhile, Zenon stated that even Spatial Magic, which had the ability to erase everything, couldn't destroy his devil's heart.
Yuno started thinking about how Zenon would kill Langris and Finral and everything failed to work against the enemy.
Zenon announced he won the battle while Yuno was feeling defeated and wondered if he could defeat him if he'd stand up. Yuno recalled how his choices resulted in half of his squad members getting killed.
He even trained hard to get into the squad but things were falling apart. Yuno thought this was the end of the road for him. He even remembered the vow he made to Asta. At that moment, a figure appeared and told him it was his reflection, and he had his own strength to fight.
Yuno was shocked to see the figure that resembled him and later, a grimoire appeared before him.
Fans can read "Black Clover" Chapter 309 online on Manga Plus and Viz. The digital version of the chapter is releasing Sunday while the print version hits the stands Monday.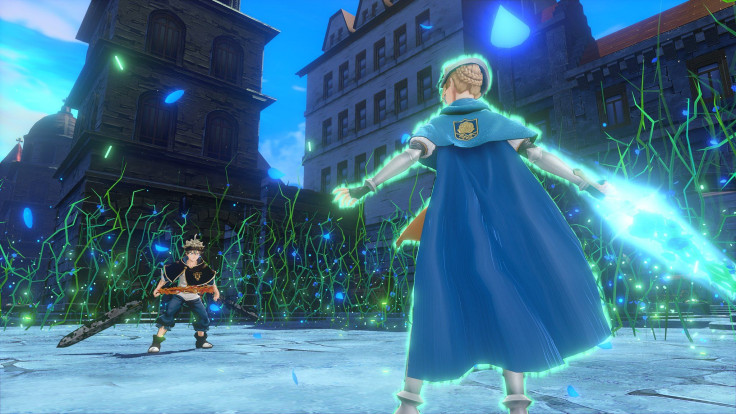 © Copyright IBTimes 2023. All rights reserved.
FOLLOW MORE IBT NEWS ON THE BELOW CHANNELS