'Black Clover' Chapter 334 Spoilers Roundup: Asta Wants To Surpass The Wizard King
KEY POINTS
"Black Clover" Chapter 334 is releasing Sunday
The chapter will be available on Viz and Manga Plus
The manga is based on the original story by Yuki Tabata
Returning after a one-week hiatus, "Black Clover" manga is likely going to pit Asta against Lucius Zogratis.
Asta, who has joined forces with Liebe, is ready with his Demon-Slasher Katana to take on the enemy in "Black Clover" Chapter 334.
The anti-magic possessor Asta has declared that he will surpass the Wizard King.
In the last chapter, Lucius was born with the potential to be a devil host. He had two souls in one body. However, he had several questions about his existence and in search of answers, he connected with Astaroth, who is the highest-ranking devil.
Upon contracting with the devil, Lucius foresaw how he can achieve true peace in the world. However, Julius, the other soul in his body, rejected the idea of true peace.
Lucius told him to calm down. Moreover, Lucius foresaw that Julius would revolt against the idea. He touched Julius' forehead and announced that they will bring true peace to the world.
Meanwhile, Asta and the rest of the folks were shocked by the Wizard King's appearance. However, Asta figured that the person standing before them was not Julius.
He ended up asking Lucius who he was and why he resembled the Wizard King. Lucius used the Chrono Stasis to stop time for everyone inside the tower.
When he went for Asta and tried to touch his forehead, Asta initiated his black form and freed himself. Lucius realized that Asta's anti-magic spell broke natural law and was quite powerful.
Asta sensed the opponent's ki and was confused because Lucius was a mix of human and devil. Lucius introduced himself and dropped a bomb by telling Asta that Julius was dead.
The leaks of "Black Clover" Chapter 334 are expected to arrive this Wednesday.
"Young Asta was born with no magic ability in a world where magic is everything. In order to prove his strength and keep a promise with his friend, Asta dreams of becoming the greatest mage in the land, the Wizard King!" read the official synopsis of the series, according to Manga Plus.
"Black Clover" Chapter 334 is scheduled to release Sunday. Fans can read the chapter online on Manga Plus and Viz.
The manga is based on Yuki Tabata's original story.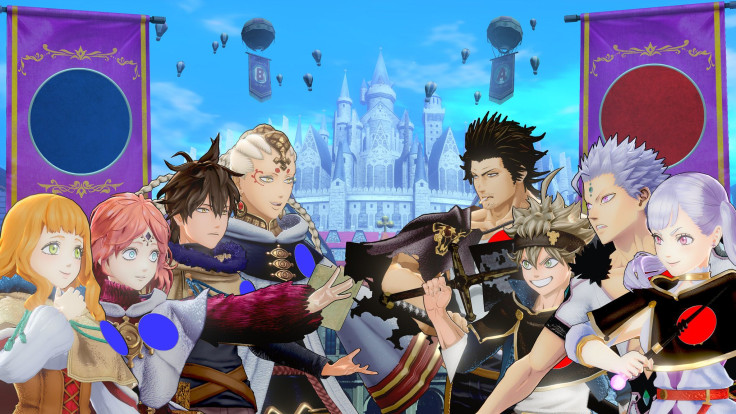 © Copyright IBTimes 2022. All rights reserved.
FOLLOW MORE IBT NEWS ON THE BELOW CHANNELS