'Black Clover' Episode 161 Live Stream Details: How To Watch Online, With Spoilers
KEY POINTS
Yuno knows he is the prince of Spade Kingdom
Zenon and Yuno are set to battle
"Black Clover" Episode 161 is airing Tuesday
Yuno rushes to Golden Dawn headquarters after learning about Spade Kingdom's attack. In "Black Clover" Episode 161, Yuno is set to confront Zenon Zogratis of the Dark Triad. The new episode is titled "Zenon's Power."
The synopsis for "Black Clover" Episode 161 is out and it hints at Yuno finally facing Zenon. In the previous episode, Yuno learns he is the prince of the Spade Kingdom.
Moreover, Yuno knows Zenon and other Dark Triad members are behind his parent's death. Upon reaching the headquarters, Yuno finds several squad members dead or severely wounded.
Klaus and the remaining members are trying to fight the evil mages from the Spade Kingdom. The preview trailer for Episode 161 shows Yuno battling against one of the Spade Kingdom's mages.
"The Golden Dawn is in danger, and Yuno rushes to help. However, their headquarters had been destroyed and many of their members were lying in a state of death. Yuno is furious at the situation. Meanwhile, Klaus and the other members of the group that are still able to fight continue their battle with the enemy, but they are helpless against enemies with such high magic power. Additionally, Zenon Zogratis, a wizard from the Spade Kingdom and part of the Dark Triad who possesses the power of a high-level demon, appears in front of Yuno and the others," the synopsis read, as tweeted by BCspoiler.
The last episode of the anime explores two plotlines. The first storyline shows Ralph making the shocking revelation about Yuno's true identity. At Hage, it turns out the mysterious man rescued by the church is Ralph. He uses a spell to show Yuno his past and the Dark Triad's coup.
The second storyline showcases Zenon and his mages attacking the stronghold of the Golden Dawn. The end of the episode shows Yuno heading toward the headquarters to tackle the immediate threat. However, things look extremely disturbing for the Clover Kingdom.
Fans can watch "Black Clover" Episode 161 on Crunchyroll. The episode will live stream in Japanese with English subtitles.
Episode 161 is scheduled to air Tuesday.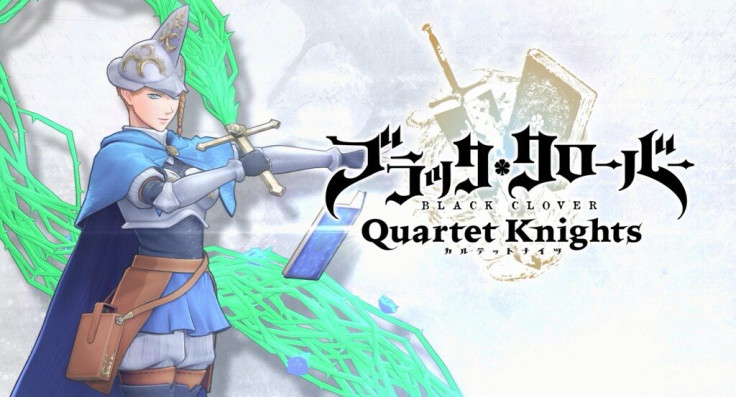 © Copyright IBTimes 2023. All rights reserved.