Black Friday 2016 Hard Drive Deals: Storage, SSD, Memory Card, Flash Drive Discounts From Best Buy, Newegg, Amazon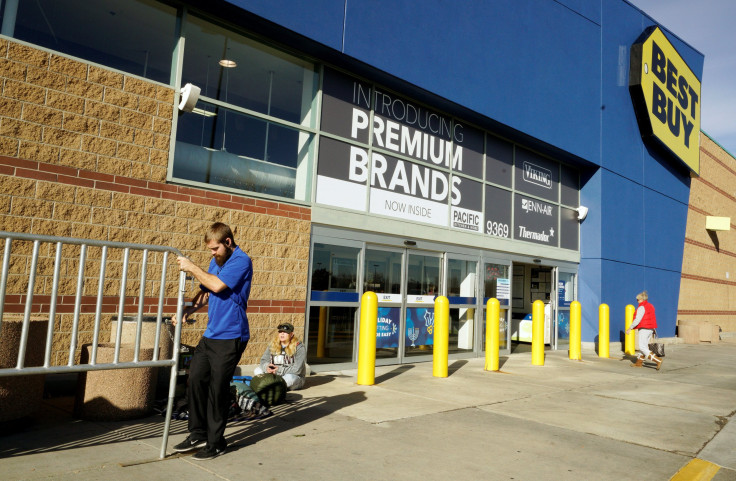 Storage is getting ever smaller and ever cheaper and on Black Friday there will be plenty of options to fulfill your digital storage needs for even less. Hard drives, solid state drives and memory cards will all feature in considerable discounts. And the best news is that most can be purchased without having to battle the crowds on Friday or even line up in the early hours of the morning.
Even better, a lot of deals are already available.
WD 2TB My Passport Ultra External Hard Drive (69.99, Walmart)
Weighing in at 12 ounces, if you want a high amount of storage to take anywhere on the go, then this deal is among the best. Available at the cheapest price of $89.99 elsewhere, Walmart will have this 2TB hard drive available for just $69.99 in store starting at 6 p.m. on Thanksgiving Day.
SanDisk Pixtor Advanced 64Gb microSDXC ($24.99, Best Buy)
While many of Best Buy's pre-Black Friday deals can be found for cheaper online, this one is a solid option on offer ahead of time. For a savings of $125 you can get this 128GB memory card and the accompanying adapter. Also on Thanksgiving Day and Black Friday itself, Best Buy will have up to 85 percent off a selection of SanDisk memory cards.
PNY Attache USB 2-0 Flash Drive 64GB ($9.99, Amazon)
For the cheapest storage on the go, Amazon has this 64Gb flash drive available for under $10. To make it even more portable, the No. 1 best-selling flash drive on Amazon comes with a key loop to easily attach to key chains.
PNY Elite 240GB Portable Solid State Drive ($69.99, Amazon)
For a serious amount of storage on the go, there's this great deal available at Amazon. It's a solid state drive meaning files can be transferred at lighting fast speeds.
SanDisk SSD Plus 2.5" 240GB Internal Solid State Drive ($59.99, New Egg)
This is by far the cheapest price to get this SanDisk 240GB solid state drive, which purports to be 20x faster than typical hard disk drives. New Egg will have the deal, which is $30 off the regular price, starting on Thanksgiving Day.
WD 2TB Elements Portable Hard Drive ($74.99, New Egg)
Another excellent high-capacity storage deal is this WD 2TB hard drive. The offer is available now on New Egg and ends Saturday.
© Copyright IBTimes 2023. All rights reserved.