Black Friday Online Sales Reach $3 Billion, More Deal Hunters Skipping Crowded Shopping Experience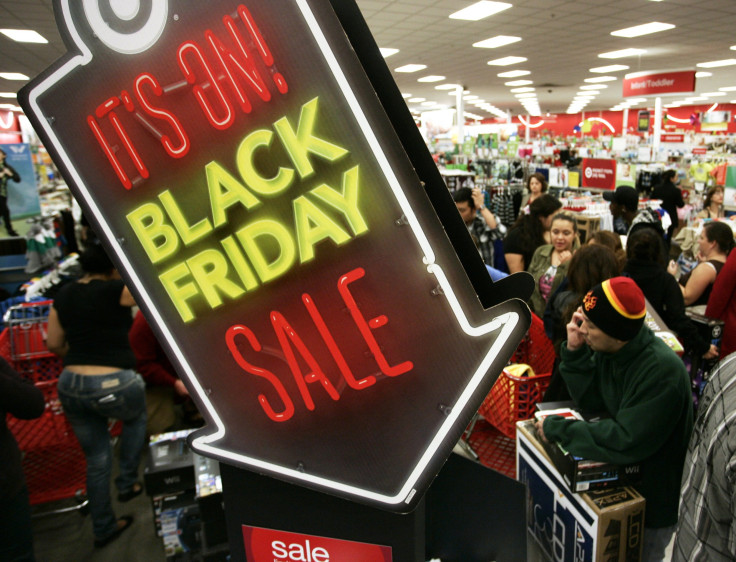 Shoppers hunting for deals are bypassing busy malls and crowded stores during the Black Friday weekend and buying online. Black Friday online deals, including early savings on Thanksgiving, reached an estimated $3 billion, with close to $2 billion in sales on Friday alone.
More stores were opening early and offering Black Friday deals on Thanksgiving, with some stores welcoming customers at 6 p.m. on Thursday to maximize potential sales. Shoppers definitely approved of this by opening their wallets, but it appears as though many people are looking online for savings as Black Friday deals aren't exclusively for in-store purchases and retailers have been offering an abundance of online Black Friday deals.
Agence France-Presse is reporting estimated online sales of $1.06 billion for Thanksgiving and $1.93 billion for Black Friday, a 39 percent increase from 2012. The numbers come from Adobe's Digital Index 2013 online shopping data that analyzed about 400 million visits at more than 2,000 online retailers.
The busiest time for retailers was on Black Friday from 11 a.m. to 12 p.m., when shoppers spent $150 million. In the battle between "brick-and-click (retailers with physical and online storefronts) and "online only," the brick-and-click was the big winner, outselling the online-only segment by a 3-to-1 ratio, Adobe reports.
Electronics, such as tablets and smartphones, were the "must-have" items for Black Friday shoppers, AFP notes. iPad sales reached $417 million, iPhone sales reached $126 million sales, Android smartphones grabbed $106 million in sales and Android tablets generated $42 million in sales.
Adobe reports the biggest social media movers were Amazon (more than 450,000 posts mentioning the e-retailer), Walmart, iPad and PlayStation 4. Walmart had more than 300,000 mentions on Facebook, Twitter, Tumblr and other social media sites. The NFL also got a sizable boost due to the Thanksgiving day games.
The next-gen console wars between Sony's PS4 had Microsoft's Xbox One also had a clear winner. According to Adobe, the PS4 was mentioned three times as much as the Xbox One on various social media sites. It is unclear whether the ratio was specific to Black Friday shopping and it could have been skewed as the PS4 was recently launched in Europe, something that could have greatly increased the number of mentions on social media sites.
The rise in online sales could be due to the various ways shoppers can spend their money. The Los Angeles Times reports an estimated $12.1 billion generated in Black Friday sales at brick-and-mortar stores, a 2.3 percent gain from 2012. That small increase was expected and some experts believe that it may have been due to online sales.
Twenty-four percent of all online sales were reportedly done via smartphones and tablets, a 118 percent increase from last year. Tamara Gaffney, principal analyst at Adobe Digital Index, said in a statement, "In an attempt to play every angle possible, retailers poured money into new mobile capabilities by adding Wi-Fi to key stores, expanding mobile app offerings and optimizing websites for easier transactions from small screens. The results were record online sales driven by tablets and smartphones this year."
© Copyright IBTimes 2022. All rights reserved.
FOLLOW MORE IBT NEWS ON THE BELOW CHANNELS