Black Friday Sets Firearm Background Check Record As US Gun Sales Soar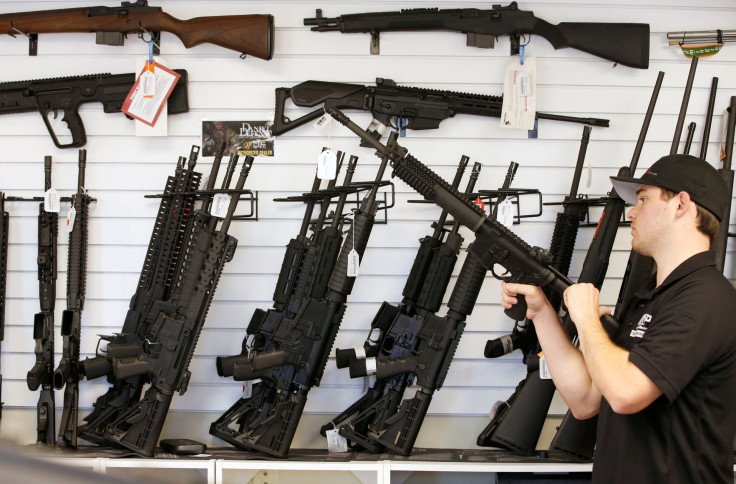 Guns appeared to be a popular Black Friday item, the day was a record setter for the number of requested background checks on gun sales, according to USA Today Saturday.
The FBI received 203,086 requests on Friday setting the single day high for background checks. The last two records were also set on Black Friday, 185,713 last year and 185,345 in 2015. Last year 27.5 million background checks were processed, the most ever in one year. The number of checks does not equal the number of guns sold, the number is likely higher, according to USA Today, because one background check can be filed for a person buying multiple firearms.
The checks are processed through the National Instant Criminal Background Check System (NICS)— a system that Attorney General Jeff Sessions has ordered a sweeping review of after a mass shooting at a church in Sutherland Springs, Texas, earlier this month. The shooter who killed 25 people should have been prevented from purchasing a gun because of a court-martial he received while in the Air Force. The military branch acknowledged it had failed to inform the FBI about the court-martial.
The system which has three days to respond to requests will often turn up arrest records, without a record of a conviction or dismissal. An arrest, by itself, does not preclude a person from buying a gun. The system has been found to be incomplete, due to lack of records and also understaffed.
"The system is only as good as the records that are in it," said National Rifle Association CEO Wayne LaPierre to CBS News Friday.
According to USA Today, due to the volume of requests last year, the FBI was forced to pull in personnel from other departments to help process the requests.
Some people circumvent the system altogether. A man who killed four people in California earlier this month purchased gun parts online and built his own weapon. He too was barred from legally purchasing a weapon.
Robyn Thomas, executive director of the Giffords Law Center to Prevent Gun Violence told USA Today he thinks gun manufacturers who sell gun parts online should be shut down.
"Companies that are more worried about making money than the safety of the public or law enforcement officials sworn to protect them shouldn't be given a platform to sell their products," said Thomas. "It's time to turn off the lights on these sites so these companies won't be able to enable illegal gun trafficking or the next mass shooting."
Thomas' organization is named after former Representative Gabby Giffords who was shot in the head in a 2011 assassination attempt.
Some shooters are not deterred by the system because don't have any previous record of a crime. Stephen Paddock who killed 58 people in Las Vegas in the deadliest mass shooting in modern U.S. history on Oct. 1 was able to legally obtain over 40 guns.
© Copyright IBTimes 2023. All rights reserved.
FOLLOW MORE IBT NEWS ON THE BELOW CHANNELS