Black Lives Matter At DNC 2016: Not Enough Is Being Said For Bernie, Clinton Supporters Inside The Convention And Out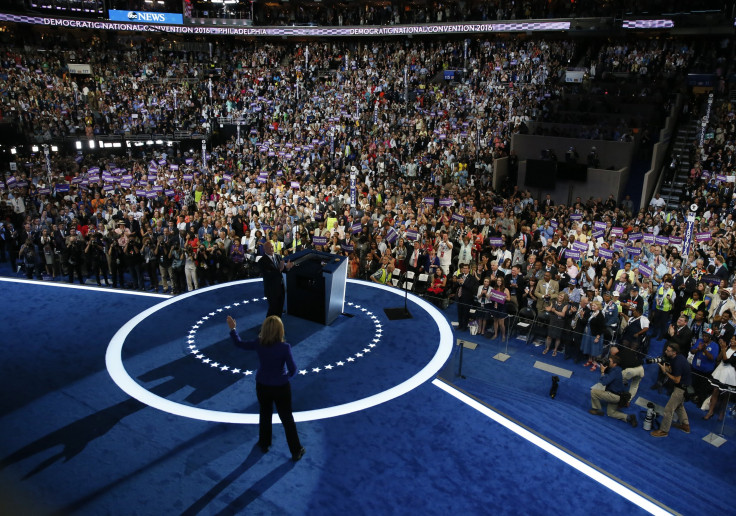 PHILADELPHIA -- Maxine Outerbridge, 27, came to the Democratic National Convention this week as a proud delegate for former Secretary of State Hillary Clinton. Less than a decade ago, Outerbridge scraped her way through college as a teenage mother of two, relying in part on child care policies pushed by Clinton. She is a survivor of domestic abuse, an issue she says Clinton also seems to understand well.
When it comes to issues like those and most others, the Democratic nominee appears to be in her corner. But when it comes to the violent treatment of black men and women at the hands of police, Outerbridge begins to sound a lot more like the legions of protesters sweating in the humidity just miles away in downtown Philadelphia with a simple message: Not enough is being done or said to ensure that black lives are safe on the streets.
"I am more on the side of Black Lives Matter, but I do support the police," Outerbridge said Wednesday after a pause when asked about Clinton's reaction on the campaign trail to the Black Lives Matter social justice movement. "I don't think she has addressed it enough."
Outerbridge said that, while she broadly supports Clinton and her policies -- enough so that she has served as a surrogate at New York rallies -- the constant stream of videos depicting violence against unarmed black people has a palpable effect on her life. She said she wants to hear concrete resolutions to what she is seeing.
Politicians "need to tell me more about what they're going to do about it," Outerbridge said. "I'm nervous. I'm scared. I feel the tension. I didn't feel an ounce of racism growing up in Brooklyn and I feel it's worse now."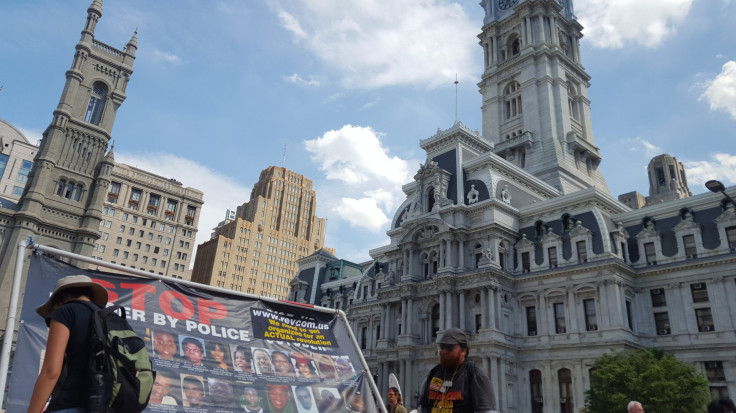 Rashane Hamby, a black 25-year-old Bernie Sanders delegate, skipped attending the convention Wednesday to participate in a rally in downtown Philadelphia where hundreds of activists stood sweating across from the city's historic city hall. Near Hamby, fellow protesters dressed in black held up signs with the pictures of unarmed black Americans who had been shot or murdered by police with the words "Stop Murder By Police" in boldface at the top.
Hamby was one of several protesters who said Clinton hasn't addressed their concerns. She said that Clinton's past labeling of black people as "super predators" in the 1990s and the legislation signed by her husband, President Bill Clinton, that has been criticized for criminalizing black people and sending them to prison at record levels, is proof Clinton is out of step. For Hamby, Clinton's rhetoric -- and that of many other Democrats -- on the campaign trail is political posturing.
"The Democrats have always used black people," Hamby said, arguing that the movement has been demanding justice since the death of Trayvon Martin in Florida in 2012 but only recently got attention from federal politicians. "Where were the liberal white Democrats when Black Lives Matter first started?"
© Copyright IBTimes 2023. All rights reserved.