BlackBerry Heads Into 2016 With Renewed Confidence Following Priv's Promising Launch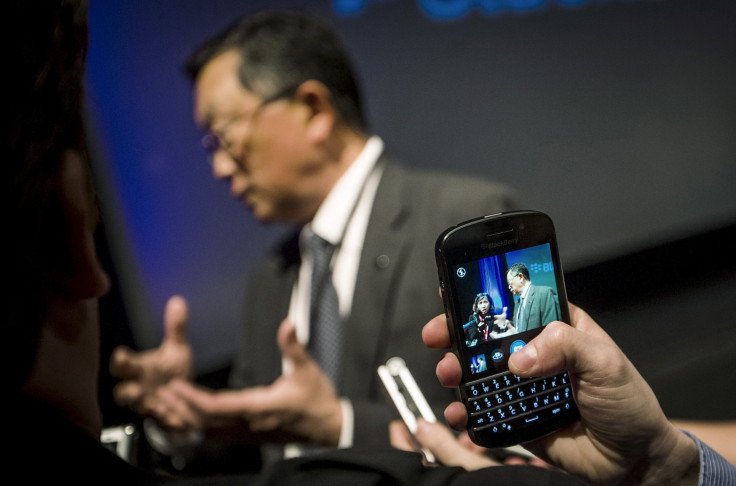 LAS VEGAS — BlackBerry Ltd. isn't back to its glory days, but after the promising launch of its latest smartphone, the Canadian company is on something of an upswing and entering 2016 with confidence. The firm in November began selling the Priv, its first touch-screen smartphone to run an operating system other than BlackBerry's own. The Android device attracted stronger-than-expected demand and sold out at Amazon.com, Best Buy and Walmart. The Priv helped contribute to BlackBerry's most successful quarter in years. It's the first sign of life from the fallen tech giant in a while.
That slight bit of success has given BlackBerry more swagger, and it was on display here at the 2016 CES, formerly known as the Consumer Electronics Show, where company CEO John Chen made a number of announcements. They included a new partnership that will monetize the firm's BlackBerry Messenger (BBM) communication software as well as the Priv coming to Sprint, T-Mobile and Verizon.
There's still much more to do before any kind of successful turnaround can be claimed, but, after so many regime changes and device disappointments, it's a good time to be at BlackBerry.
After BlackBerry's CES announcements, International Business Times had a chance to sit down with Marty Beard, chief operating officer and one of the people leading the company's turnaround. "We're feeling good," Beard said.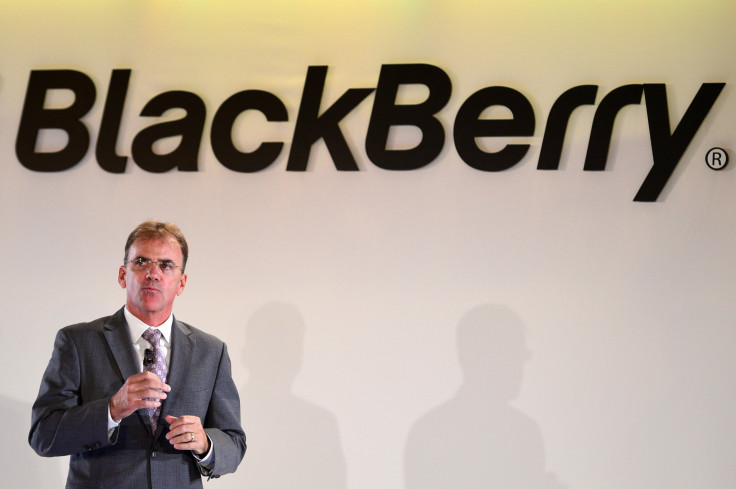 International Business Times: What's happening with BlackBerry?
Marty Beard: You're starting to see the payoff of the push into security and privacy but also more of an enterprise focus, more of a software focus, cross-platform focus. While we're doing that, we're also bringing out new devices like the Priv, which embody that strategy.
We did the Priv on an Android operating system, and we think that's very attractive to the prosumer [professional consumer] as well as the enterprise user. Any kind of a turnaround is about getting real strategic clarity, and it's nice when you can see it really start to take hold.
IBT: It runs on Android, so what makes the Priv a BlackBerry?
Beard: There's three parts of it really. No. 1, we never would've released on Android if we couldn't have secured it in a way that meets our standards, so the engineering team spent a lot of time and a lot of work on getting to the point where we could secure the device in a way that met our standards.
No. 2 is the keyboard. Here's an opportunity to present a keyboard to the consumer which is not a clunky snap-on keyboard or anything like that. It's fully integrated into the phone. It's very seamless to either use a virtual keyboard or if you want to use the physical keyboard, it just slides out. We were able to do that without making it a thicker, heavy device, so it feels very much like a mainstream, all-touch device. And the keyboard is dynamic, so you can actually use it to move a cursor through websites. It's not just something that you use to type with.
And then the third part would be battery life. BlackBerry always prides itself on phones that last. With the Priv, you're not constantly looking for an outlet — it's got great battery life.
IBT: At CES, you guys announced a partnership with ShareCare where BBM will power all of the messaging on their app, which is used by doctors and patients to communicate and send sensitive information to one another. What does this deal mean for you guys?
Beard: Embedding our secure messaging ability into applications is a big strategic focus. This is the first major partnership where we're doing that. It's very exciting to be working with them.
It's a great app and they have a vision of healthcare, which we think is really important, but to meet that vision, it needs secure communications of messaging, voice and video. We provide that unique capability for them. Most people who follow us trust the security of our messaging.
So, to answer your point, we're starting with healthcare, but stay tuned for other vertical applications where we'll be embedding that capability as well. It's the start.
IBT: You guys have also talked about your interest in the internet of things (IoT) and connected devices. Why would this be a good market for BlackBerry, and how does it fit your mission?
Beard: We're very interested in that whole movement. As IoT takes off, it needs to be secure. If you want to take a darker view, you would say the internet of things is giving hackers more targets. Whether it's a wearable that you have on your body or it's a sensor at a hospital — whatever is connected is vulnerable.
As we move more and more into that future, there needs to be a company and platform that will secure connected devices. But you're going to see us be very vertical-specific on the way we attack the market.
IBT: BlackBerry is placing so many bets. What's the thinking?
Beard: At the foundational level, it's all about us being the leader in enabling security and privacy in the mobile world. At the end of the day, that's what we're trying to do. We're doing that through four different businesses: enterprise software, secure messaging [whether it's email, text, voice, files, whatever it is], the device business and the last one is IoT. Those are the four engines that are going to grow BlackBerry.
We're all about mobile security and privacy, and we're never going to stray outside of that. That's where we're going to focus. And then John Chen, he's such a strong operational CEO, so we're going to make money.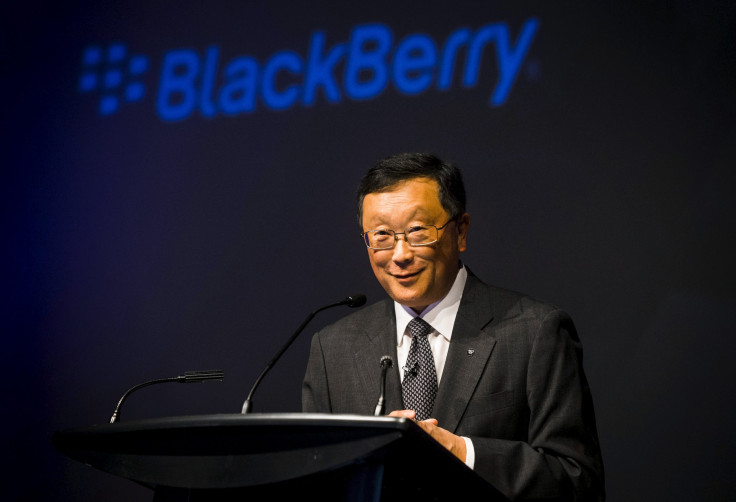 IBT: Chen's quite the character. He started the presentation by criticizing the video you guys showed to the press and actually gave feedback to the video team. Chen, who is from China, poked fun at his English-speaking skills, and after T-Mobile announced the release date of its version of the Priv, Chen jokingly said: "Not that I didn't know that. ... They wanted to be the ones to say it."
What's it like to work for him?
Beard: He's very, very strong in terms of: "I'm going to stay focused and create shareholder value and make money." He's very focused on that and very focused on the details, making sure we're staying within the bounds of the strategy and spending money in the right places.
He's been doing this for quite a while, so he's very comfortable with his leadership, and humor is a big part of things, which is good. And he's very responsive, which is good because in today's world it has to be that way. Last night, I sent him an email at 1 a.m. He reached back at 1:05 a.m.
It's an interesting mix of talent that's come together. Most of us have backgrounds in turnarounds, and this is a obviously a big one.
IBT: A year from now, what do you expect people to be saying about BlackBerry?
Beard: They'll be saying, "Wow, these guys did it." They leveraged the historical strengths of BlackBerry and pushed them into new areas.
FOR FREE to continue reading
✔️ Unlock the full content of International Business Times UK for free
offer available for a limited time only
✔️ Easily manage your Newsletters subscriptions and save your favourite articles
✔️ No payment method required
Already have an account?
Log in
© Copyright IBTimes 2023. All rights reserved.