'The Blacklist' Season 3 Spoilers: Episode 7 Synopsis Released; What Will Happen In 'Zal Bin Hasaan'? [VIDEO]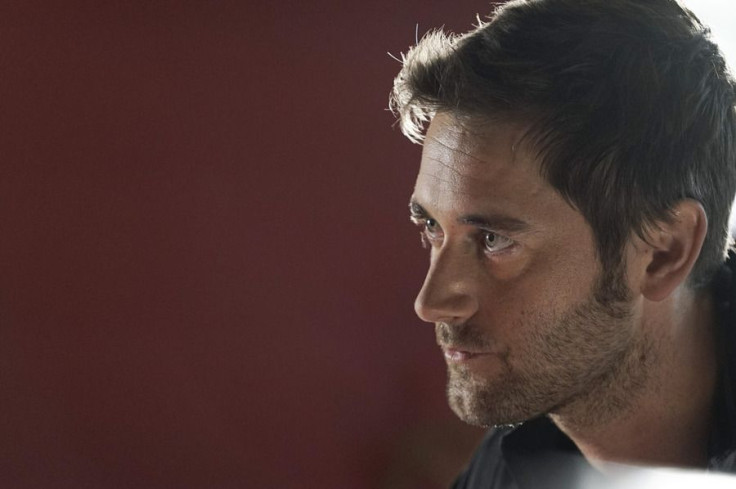 There are only two episodes left before "The Blacklist" Season 3 takes its midseason break, so something has to give in Red (James Spader) and Liz's (Megan Boone) endless cat and mouse game with the Cabal. Well, it looks like the person who might bring the situation to a head might not be Red or Liz, but Tom (Ryan Eggold)! The former double agent captured Russian assassin Karakurt in episode 6 -- getting a lot of blood on his hands in the process -- and is on his way to Washington D.C. to clear his wife's name in episode 7, "Zal Bin Hasaan."
According to the synopsis for the new episode, the FBI task force is on the case of a new blacklister, an elusive international terrorist named Zal Bin Hasaan. However, the new criminal causes some traumatic family tragedy from Samar's (Mozhan Marnò) past to resurface.
Meanwhile, after arriving in Washington D.C. with Karakurt in tow, Tom wants to meet up with Liz. However, Red still does not trust Tom.
"Tom wants to meet," Liz informs Red.
"That's not a good idea," he warns.
She does not listen. The promo for the episode reveals that she will indeed come face-to-face with Tom at, where else, but the restaurant where he had been waiting for her until his Karakurt expedition -- it's their spot! Although, it may not be such a good idea to visit such a familiar haunt because the teaser video reveals that Ressler (Diego Klattenhoff) and the FBI task force crash the reunion party. Ressler learned firsthand that the CIA do not plan on playing it by the book with Red and Liz. Does the interim FBI director really think his friends will get justice if he arrests them?
Watch the promo for Season 3, episode 7 below:
Will Tom be able to clear Liz's name with Karakurt? Fans will have to wait to find out. "The Blacklist" airs Thursdays at 9 p.m. EST on NBC.
© Copyright IBTimes 2023. All rights reserved.