Blackpink's Music Label To Sue Users For Leaking Jennie Kim's Private Photos
KEY POINTS
YG Entertainment said it has asked police to investigate the source of the leaked photos
"We will also take all possible legal actions against any additional damages caused without any leniency": YG Entertainment
Jennie and V from BTS have been swept in dating rumors since May
Blackpink's management company and music label YG Entertainment announced they are ready to take legal action against those who leaked personal photos of Jennie Kim.
YG Entertainment said it has asked the police to investigate and find the original distributor of photos that were shared online and "made public illegally, without Jennie's consent."
"YG has been consistently monitoring the matter and filed a lawsuit in September after collecting information," the South Korean music label said in a statement Monday, published by Korea JoongAng Daily. "We have refrained from mentioning the matter or making an official statement in order to minimize any further damage."
It added, "Sharing those images is an act of secondary victimization and can be subject to legal penalty."
The agency did not specifically mention which photos were shared illegally but the "Ice Cream" singer and BTS' V have been embroiled in dating rumors in the past months. It began in May after a supposed photo of the two singers going to Jeju Island spread online.
Social media users began to debate the authenticity of the photo with some of them saying it was photoshopped because it was actually fellow BTS member, J-Hope who was sitting in the passenger seat during an episode of the South Korean reality TV show, "In The Soop."
After this, more photos were shared on social media including one showing Jennie supposedly taking a snap of V while the latter sits on the makeup chair.
South Korean fans often frown upon stars who are caught up in dating rumors. YG Entertainment said Jennie had experienced "personal attacks" due to the rumors, BBC reported. The label promised to "take all possible legal actions against any additional damages caused without any leniency."
"YG takes strong legal action against [online] posts that damage our artists' character or reputation," the statement emphasized. "Regarding this matter, we announce that we have also sued those making malicious posts," the statement continued.
Last week, HYBE – the agency that manages BTS – filed a separate criminal complaint against the person who is spreading the "ill-intentioned rumor in multiple platforms."
YG Entertainment appealed to fans to stop sharing the photos widely and reported that the two accounts associated with sharing the malicious photos have been suspended.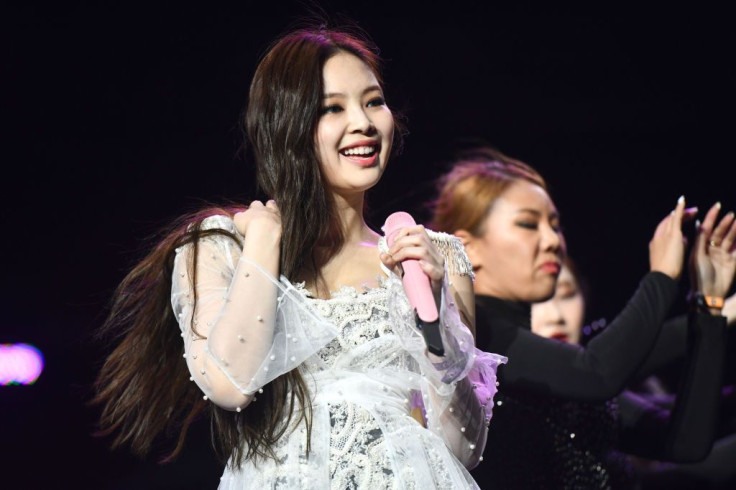 © Copyright IBTimes 2023. All rights reserved.