Blake Jenner Breaks Silence On Melissa Benoist's Domestic Violence Accusations
KEY POINTS
Blake Jenner is taking "full responsibility" for having an abusive relationship with ex Melissa Benoist
Jenner claimed that he also suffered "emotional and physical abuse" during their relationship
Benoist revealed in 2019 that she's a domestic violence survivor
Blake Jenner has finally broken his silence on Melissa Benoist's domestic violence accusations on social media. The actor-turned-singer admitted to having an abusive relationship with the "Supergirl" actress, but he claimed that he also experienced a lot of abuse during their marriage.
Taking it to Instagram, Jenner posted a lengthy statement in which he indicated that he's taking full responsibility for having an abusive relationship and explained why he decided to remain silent on the issue for almost one year. Jenner started his post by saying he has been thinking of addressing the issue for the last 11 months and decided to remain silent out of "shame and fear."
However, he finally decided to come out with a statement because the public needs to know what exactly happened.
"Throughout that time, I reflected on a period in my life that I had previously kept in the darkness out of shame and fear, but I know this I something that needs to be addressed, not just publicly, but privately with the individual directly affected and with myself," Jenner wrote on Instagram.
The "Glee" star also revealed that their marriage was filled with "moments of jealousy, bouts of insecurity, and volatility." Jenner then admitted that he wanted to end his marriage but chose not to.
"The passion between us would take us both to some of the most joyous highs, but also to moments of jealousy, bouts of insecurity, and volatility. Even in those moments where I was determined to leave because it would have been the healthier choice, I felt as though I couldn't leave when someone I loved was asking me to stay," the actor wrote.
Jenner then wrote that he is taking "full responsibility" for inflicting pain and being "emotionally, mentally, and yes physically" abusive toward his former partner. He also confirmed that he did throw a phone at Benoist, but he claimed that the incident happened "in a moment of frustration." He also noted that he regretted doing that to Benoist.
"I threw my phone aimlessly and it hit my former partner in her face. I froze in a state of shock and horror as my then-partner screamed in anguish, her eye immediately swollen shut from the impact of the phone. It's a moment that I will regret for the rest of my life. I am responsible for the pain that I caused her at that moment and beyond," Jenner wrote.
The "Edge of Seventeen" actor also claimed that he suffered a lot of abuse during their time together and said, "There was emotional and physical abuse from both ends."
"I was made to pass on numerous jobs and opportunities because of jealousy of perspective [sic] female co-stars. I was discouraged from and threatened to not develop relationships with and take photos with female co-stars at professional events. Threats and derogatory comments were made regarding female colleagues I had worked or was working with," the actor wrote in his statement.
Jenner alleged that he was slapped and punched in the face and even suffered a broken nose. "I was physically assaulted in the shower, leaving me with a traumatic injury that I do not want to delve into at this time," the star stated.
In 2019, Benoist uploaded a 14-minute video on Instagram revealing that she was a domestic violence survivor and that her 2015 eye injury wasn't actually caused by a clumsy slip but by her romantic partner.
"I choose to love. I don't choose to minimize myself out of fear. I choose to love myself, to know that love does not include violence, and to let victims know that there is a way out in which you will be protected ," Benoist said at that time.
The exes met each other on the set of "Glee" in 2012, but they were dating other people at the time. In 2013, Jenner confirmed that they were in relationship and shared couple photos on social media. After two years of dating, the couple tied the knot in 2015 and filed for divorce in 2016.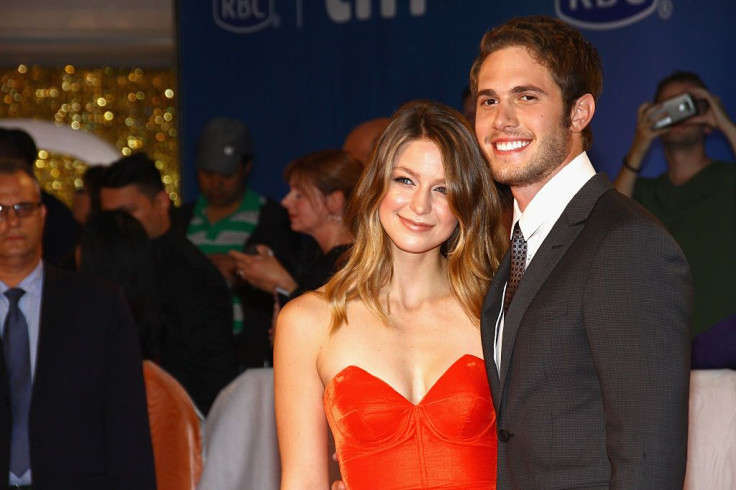 © Copyright IBTimes 2023. All rights reserved.