Blake Shelton Laughs Off Being Caught By The Paparazzi FaceTiming Gwen Stefani At Disneyland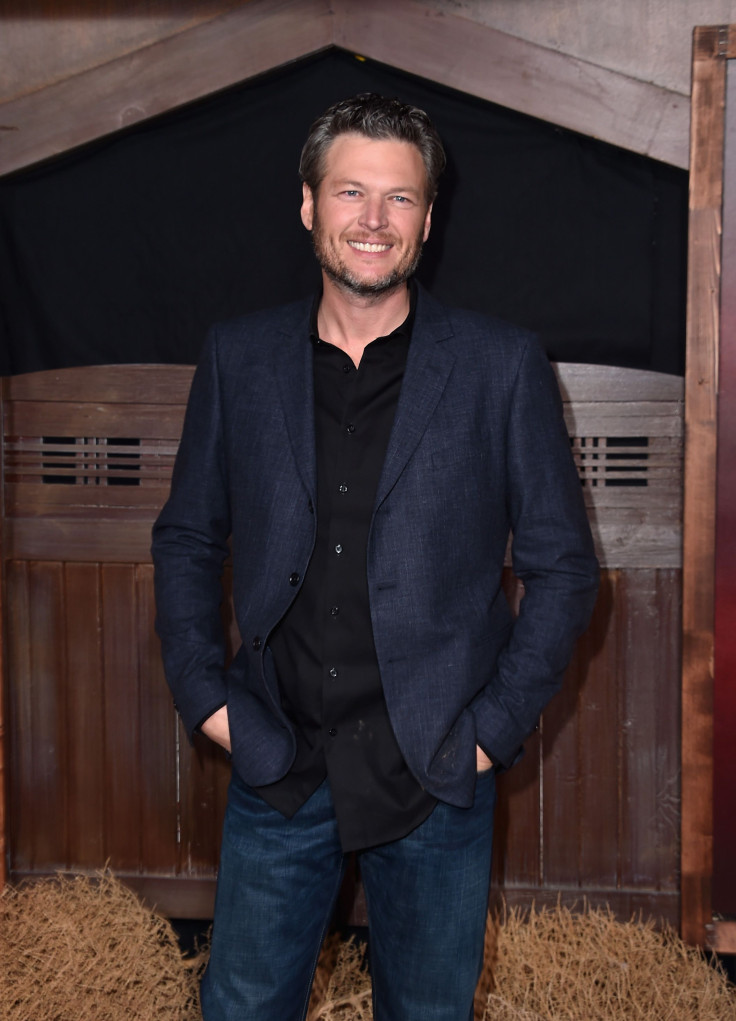 Blake Shelton learned just how sneaky the paparazzi really are. The country superstar was recently caught red-handed talking to rumored girlfriend Gwen Stefani while she and her sons were visiting Disneyland in Anaheim, California. The host of NBC's "The Voice" is speaking out after the experience and definitely seems to be taking it in stride.
During an interview with Access Hollywood (via Us Weekly), Shelton, 39, joked about the paparazzi's uncanny ability to snap photos when you least expect it. He told the outlet their FaceTime chat was innocent -- she was simply showing him some of the cool sights and attractions at the popular theme park. He says the next thing he knew, photos of their FaceTime call were all over the Internet. Fortunately it seems the sneaky photos captured Shelton at a good moment. He told Access Hollywood that his eyes are always closed or he's "drooling" or "picking my nose." Definitely not a good look!
"These people -- they get these pictures!" he said. "What I [thought] was like, 'Hey! Look at this cool stuff at Disneyland!' And the next thing I see is a picture of Gwen holding my face up at Disneyland."
According to reports from Hollywood Life, Shelton's ex-wife Miranda Lambert heard the buzz about the FaceTime photos. The publication claimed she wasn't happy about it, with sources stating she felt it was "ridiculous." One source said Lambert, 32, couldn't understand why the pair need to be in constant contact, adding, "they aren't teenagers for God's sake."
Shelton's comments come just one day after the Cosmopolitan interview with Lambert was released. In the magazine, the "Over You" singer discussed her divorce, saying that she and Shelton are just "real people with real lives and real s--t." Lambert went on to say that they are "both very honest" and have accepted their situation. She added that they were both trying their hand at "moving forward" and wanted fans to show support rather than pick sides.
© Copyright IBTimes 2023. All rights reserved.