Miranda Lambert Thinks Blake Shelton Is 'Going Out Of The Way' To Flaunt Relationship With Gwen Stefani, Finds Their Facetiming 'Ridiculous:' Report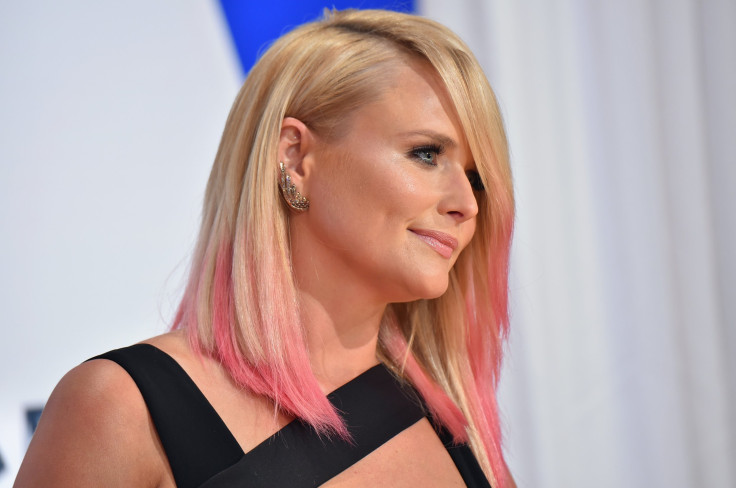 Miranda Lambert is finding ex-husband Blake Shelton and his new lover Gwen Stefani's constant FaceTime contact "ridiculous," Hollywood Life reported Monday. The "Little Red Wagon" singer recently opened up about her divorce with Shelton on Cosmopolitan magazine saying she had a "great time" with an "amazing man."
However, according to a source, Lambert is not happy with Shelton and Stefani's romance, Hollywood Life reported. "When they aren't together Blake and Gwen are getting photographed Facetiming on their phones which she [Miranda] thinks is just ridiculous. They aren't teenagers for God's sake," the insider said.
Besides, the entertainment website also reported that the 32-year-old country singer does not like the way Shelton and Stefani have been displaying their relationship.
"Blake and Gwen are on TV, in magazines, doing interviews and being photographed together everywhere. Miranda feels as if Blake is going out of his way to flaunt his new relationship which breaks her heart. She feels like he's doing it to hurt her," another source told Hollywood Life.
It was recently reported that Lambert wanted to remain friends with Shelton, who reportedly cut ties with her.
"She would love to at least still be friends with Blake and talk from time to time, but he's so enamored with Gwen that he doesn't have time for anyone else, especially for Miranda," an insider reportedly said. "Miranda is still having a tough time watching Blake move on so quickly from their relationship. Now that he's with Gwen, they never speak. It's all very cordial and polite, it's a surface relationship."
© Copyright IBTimes 2023. All rights reserved.